In a recent article in Public Health Reports, Drs. Nathalie Auger and Marie-France Raynault of University of Montreal, Dr. Judith Racape of Université libre de Bruxelles, Dr. Teresa Janevic of Icahn School of Medicine at Mount Sinai, Blavatnik Family Women's Health Research Institute, and Marianne Bilodeau-Bertrand and Ga Eun Lee of Institut national de santé publique du Quebec examined inequality in stillbirth rates between Arab women and the French and English majority of women in Quebec, Canada. A retrospective study was conducted, comprising all births in Quebec from 1981 through 2015. Results indicated that stillbirth rates per 1000 births overall were lower among women with Arabic mother tongue than among women with French or English mother tongue, and rates hardly changed over time. However, Arabic-speaking women from Arab countries had a higher adjusted risk of stillbirth than French- or English-speaking women. Congenital anomalies, termination of pregnancy, and undetermined causes contributed to a disproportionate number of stillbirths among women with Arabic mother tongue compared with the French- and English speaking majority. The authors concluded that Arabic-speaking women from Arab countries have higher risks of stillbirth compared with the French and English majority in Quebec. Moreover, it was suggested that strategies to reduce stillbirth risk among Arabic speakers focus on improving identification of causes of death.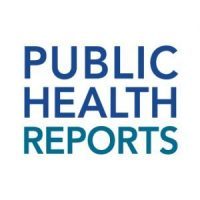 Published since 1878, Public Health Reports (PHR) is the official journal of the Office of the U.S. Surgeon General and the U.S. Public Health Service. It is published bimonthly, plus supplement issues, through an official agreement with the Association of Schools and Programs of Public Health. The journal is peer-reviewed and publishes original research, reviews, and commentaries related to public health practice and methodology, public health law, and teaching at schools and programs of public health. Journal issues include regular commentaries by the U.S. Surgeon General and the executives of the U.S. Department of Health and Human Services and the Office of the Assistant Secretary of Health.
The journal focuses on such topics as disease surveillance, infectious and chronic diseases, occupational disease and injury, immunization, health disparities, substance use disorders, tobacco use, and many other key and emerging public health concerns. In addition to its 6 regular issues, PHR produces supplemental issues approximately 2-5 times per year, focusing on specific topics of interest to its readership. The journal's contributors are on the front lines of public health and present their work in a readable and accessible format.
Visit Public Health Reports for more information about the journal.
Tags:
Friday Letter Submission
,
Public Health Reports
,
Publish on March 20