In a study in Public Health Reports, Drs. Allen C. Bateman, Alana K. Sterkel, David M. Warshauer, and Peter A. Shult, and Ms. Erin J. Bowles and Mr. Richard Dern of University of Wisconsin-Madison, Dr. Erik Munson of Marquette University, Dr. Raymond P. Podzorski of SSM Health St. Mary's Hospital, and Eric T. Beck of ACL Laboratories described the Wisconsin Clinical Laboratory Network (WCLN), lessons learned through its partnership with the University of Wisconsin-Madison, and WCLN's current activities. A laboratory technical advisory group, comprised of representatives from clinical laboratories, offers a clinical laboratory perspective to the WCLN and promotes communication among laboratories. Activities and resources available through the WCLN include annual regional meetings, annual technical workshops, webinars, an email listserv, laboratory informational messages, in-person visits by a WCLN coordinator to clinical laboratories, and laboratory-based surveillance data and summaries distributed by the Wisconsin State Laboratory of Hygiene. The authors concluded by stating the importance of in-person meetings, the clinical perspective of the laboratory technical advisory group, and providing activities and resources to clinical laboratories to foster sharing of data and clinical specimens for public health surveillance and outbreak response.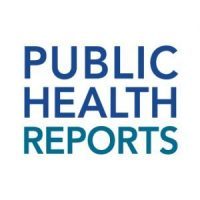 Public Health Reports (PHR) is the official journal of the Office of the U.S. Surgeon General and the U.S. Public Health Service and has been published since 1878. The journal is peer-reviewed and publishes original research, reviews, and commentaries in the areas of public health practice and methodology, original research, public health law, and teaching at schools and programs of public health schools and teaching. It is published bimonthly, plus supplement issues, through an official agreement with the Association of Schools and Programs of Public Health. PHR's mission is to facilitate the movement of science into public health practice and policy to positively affect the health and wellness of the American public.
Visit Public Health Reports for more information about the journal.
Tags:
Friday Letter Submission
,
Publish on December 20