In a recent study in Public Health Reports, Dr. Gabriele Ciciurkaite of Utah State University and Drs. Mairead Eastin Moloney and Robyn Lewis Brown of University of Kentucky examined how often obesity is diagnosed and treated during patient-physician interactions. Data was obtained from the National Ambulatory Medical Care Survey (NAMCS) to help estimate the number of obesity diagnoses and prescriptions of weight-loss management solutions in clinical practice from 1996 to 2014. Rates of obesity diagnosis were also calculated and compared with national rates of obesity.
Results indicated that the number of physician office visits related to weight gain was 2.3 million in 1996, peaked at 7.6 million in 2012, and then fell to 4.5 million in 2014. National estimates of obesity diagnoses ranged from 7.1 million to 12.7 million during the study period. Moreover, estimates of diet counseling and weight-loss medication prescriptions and exercise counseling resulting from physician office visits never exceed obesity diagnoses. Compared to national rates of obesity, rates of obesity diagnoses resulting from visits to physicians were substantially lower in the NAMCS.
The authors concluded that during clinical encounters obesity is largely underdiagnosed and undertreated. It was furthermore suggested that future studies investigate the structural changes needed to improve physician engagement in obesity prevention and care.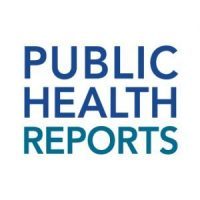 Public Health Reports (PHR) is the official journal of the Office of the U.S. Surgeon General and the U.S. Public Health Service and has been published since 1878. The journal is peer-reviewed and publishes original research, reviews, and commentaries in the areas of public health practice and methodology, original research, public health law, and teaching at schools and programs of public health schools and teaching."It is published bimonthly, plus supplement issues, through an official agreement with the Association of Schools and Programs of Public Health. PHR's mission is to facilitate the movement of science into public health practice and policy to positively affect the health and wellness of the American public.
Visit Public Health Reports for more information about the journal.