Dr. Perry N. Halkitis, Dean of Rutgers School of Public Health, and his colleagues have published a research brief that assesses differences in HIV care among gay men as they age into adulthood. Recent advances in antiretroviral therapy (ART) have resulted in declines in HIV transmission, acquisition, morbidity, and mortality.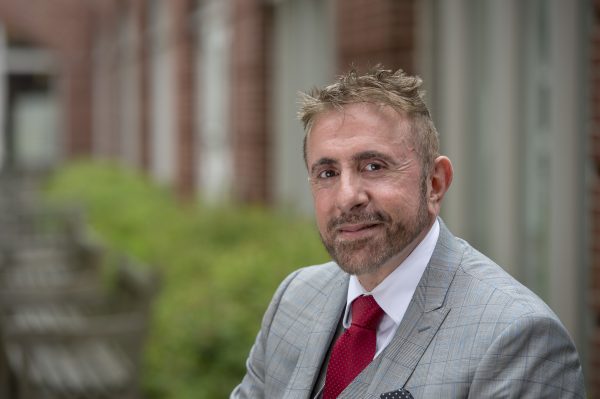 [Photo: Dean Perry N. Halkitis]
A recent report from the Centers for Disease Control and Prevention (CDC) suggests that of the 1.2 million people living with HIV in 2011, 86 percent were aware of their diagnosis, 40 percent were engaged in care, 37 percent were prescribed ART, and 30 percent were virally suppressed — but these results were not equally distributed across every age bracket. Among 18- to 24-year olds living with HIV, it estimates that less than half have been diagnosed, less than a quarter were engaged in care, 18 percent were prescribed ART, and only 13 percent were virally suppressed.
To learn more about how to best address these gaps, Dr. Halkitis and his colleagues examined data from the Project 18 (P18) study, a cohort study of health behaviors and outcomes among young gay, bisexual, and other men who have sex with men. Of the 600 participants enrolled in this study, 42 seroconverted. Because of their young ages — most of these participants were between 19 and 20 years old — study staff helped facilitate appointments to initiate care. Thirty-three returned for at least one follow-up visit after their first HIV-positive test.
Among these study participants, more than 80 percent reported seeing a healthcare provider for HIV at least once following seroconversion; nearly 70 percent reported being prescribed ART, and the same proportion reported taking it without stopping. These findings suggest that while gaps exist between key steps of the HIV care continuum, these gaps may be minimized when healthcare providers make concerted efforts to link young men who have sex with men (YMSM) with appropriate care and retain them in HIV treatment. The findings also suggest that active engagement with HIV-positive individuals that addresses all aspects of health beyond HIV will help to realize the full potential of biomedical advances.
"Assessing Gaps in the HIV Care Continuum in Young Men Who Have Sex With Men: The P18 Cohort Study" recently appeared in the Journal of the Association of Nurses in AIDS Care.