Rutgers School of Public Health Dean, Dr. Perry N. Halkitis, has authored an op-ed on the consequences of the Department of Health & Human Services (DHHS) latest memo, which was released by the New York Times, stating the department's intent to solely define gender as either male or female based on biological traits defined by or prior to birth.
If the memo is accepted, it would erase the psychological and social experiences of 1.4 million human beings in the United States alone.
"The deeply personal process of coming out and/or negotiating gender identity is complicated and occurs in concert with biological, psychological, and social drivers that coalesce to create heath challenges including a heightened risk for STIs (including HIV), substance use, mental health burdens, and experiences of violence and victimization," writes Dean Halkitis.
"By Erasing Transgender People, Trump will Create a Health Care Crisis," was published in the New Jersey Star Ledger.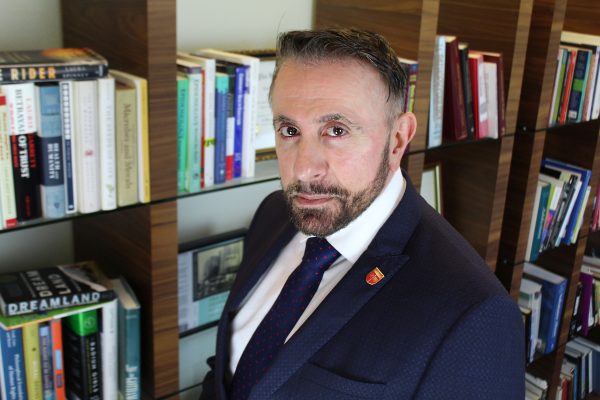 [Photo: Dr. Perry N. Halkitis]