Dr. Perry N. Halkitis, Dean of Rutgers School of Public Health, has been selected to host undergraduate student researchers by the National Institute on Drug Abuse (NIDA) at his Center for Health, Identity Behavior & Prevention Studies (CHIBPS). This is the ninth consecutive year Dr. Halkitis and his center have been selected by NIDA.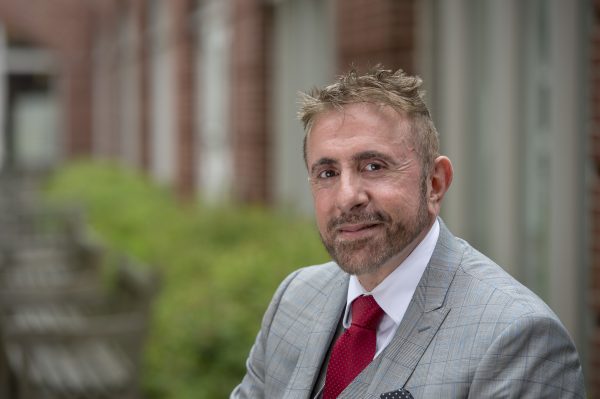 [Photo: Perry N. Halkitis, Dean and Professor – School of Public Health]
This year, two students from The College of New Jersey will be joining Dr. Halkitis' research team for eight weeks over the summer.
NIDA's summer internships are highly competitive and sought after opportunities that support undergraduate students with a focus on increasing underrepresented populations in drug abuse research. "This year NIDA received over 300 applications and made offers to over 75 applicants," says Dr. Albert Avila, director of the Office of Diversity and Health Disparities at NIDA. "The organization strives to increase the involvement of underrepresented populations in drug abuse research."
Summer interns receive extensive training and supervision, working directly on the recruitment and data collection of projects, shadowing and being mentored by Ms. Kristen D. Krause, a public health PhD student who is Dr. Halkitis' mentee, and a pre-doctoral fellow through the CTSI program. Students learn the research skills necessary to further develop the next generation of substance abuse researchers by working on Dr. Halkitis' R01 funded projects, "Syndemic Production in Emergent Adult Men (P18)," which has been funded by NIDA since 2009.
These students will work directly with Ms. Krause and Dr. Halkitis, the study Primary Investigator (PI). Students will split their week between the Newark and New York City CHIBPS Center sites, giving them the opportunity to work on the P18 project in both cities