Rutgers School of Public Health Dean, Dr. Perry N. Halkitis, has been recognized by the American Psychological Association (APA) as a Citizen Psychologist. Dr. Halkitis' expansive work on behalf of the LGBT community spans nearly three decades and includes researching, educating, and advocating for the health of LGBT communities.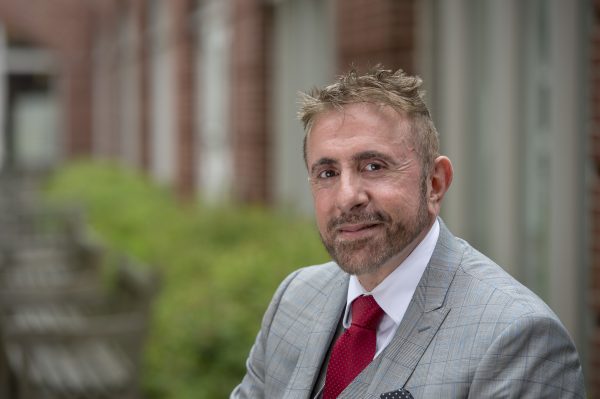 [Photo: Dean Perry N. Halkitis]
Dr. Halkitis joins a long linage of other APA Citizen Psychologists who serve as leaders in their various communities. Through prolonged engagement in significant activities, they contribute to improving the lives of all. This can include public service, volunteerism, board membership and other strategic roles often not directly associated with the day-to-day work of psychologists in our careers. APA Citizen Psychologists come from all branches of the field of psychology. They bring psychological science and expertise to bear on existing challenges to improve community well-being locally, nationally or globally. His goals as a newly awarded APA Citizen Psychologist include:
Educating the public about how psychology contributes to the formulation and implementation of policies that improve our communities.
Provide learning objectives and educational materials to help educate people from high school, undergraduate and graduate school, internship, postdoctoral fellowship, and lifelong learning about how to become or serve as a successful APA Citizen Psychologist.
Award Presidential Citations to exemplary APA Citizen Psychologists and other members of the psychology community.
"My work on behalf of the LGBT population is rooted in my identity as a public heath scholar and advocate. In academia and in public health, there is growing movement to break down the disciplinary silos, with an understanding that the fields of study do not exists in isolation, and that the best work in the form of scholarship and practice occurs at intersections," says Dr. Halkitis. "It is a great honor to receive an award that recognizes my work as a scholar and advocate in both public health and psychology."
Dr. Halkitis will be recognized by Dr. Jessica Henderson Daniel, APA president, with the Presidential Citizen Psychologist citation during the APA Convention in San Francisco in August.