Rutgers School of Public Health associate professor, Dr. Chongyi Wei, has published a paper discussing the socio-cultural and structural barriers between Chinese men who have sex with men (MSM) and pre-exposure prophylaxis (PrEP). Data shows that Chinese MSM account for more than a third of all new HIV cases in the country annually, and what's more, the group of sexual minority men is the only key population with increasing new infections
Dr. Wei and co-author Dr. Henry F. Raymond, associate professor of epidemiology at the Rutgers School of Public Health, found that in China, HIV prevention initiatives are mostly reactionary, and aimed at diagnosing and treating new cases, rather than a preemptive approach that targets HIV-negative men with educational messaging about the benefits of PrEP.
Knowledge of HIV is severely lacking among this population, as research shows many MSM equate the disease to AIDS, or view it as a death sentence, not realizing that recent advancements in the medical field have made it a manageable affliction. "Concerns about short and long-term side effects of PrEP are also hindering regular PrEP implementation," comments Dr. Wei.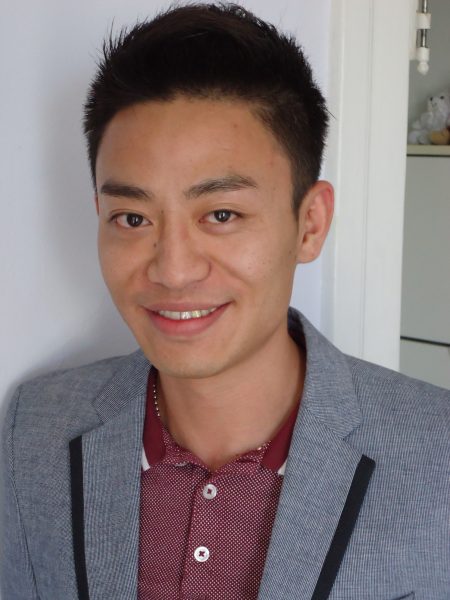 [Photo: Dr. Chongyi Wei]
The education gap is just one hurdle that must be cleared before PrEP is more regularly used. The study also highlights the stigma embedded in Chinese culture that is attached to members of the LGBT community and keeps many MSM from disclosing their sexual orientation to family members and healthcare providers. As a result, prescriptions for PrEP and access to HIV prevention and care services are not sought, nor made accessible.
The Chinese healthcare system also combats PrEP uptake, as family doctors who specialize in HIV are scarce, and few physicians are experts in sexual health or gay men's health. Further difficulties mount because PrEP prescriptions are not traditionally covered by insurance.
To fully address the issue of PrEP use by MSM in China, a fundamental change at the cultural level must happen to induce a domino effect. If Chinese society is more accepting of the LGBT community, MSM will feel more comfortable discussing their sexual health with family and physicians, which will in turn prompt healthcare providers to improve their knowledge of treating MSM patients. Further, a more open MSM population could then prompt government and community clinics to make PrEP more readily available, among other counseling and healthcare services for sexual minorities. However, further messaging campaigns and educational efforts are still needed to chip away at sexual minority stigmas, as well as the negative beliefs concerning PrEP safety and efficacy.
"Pre-Exposure Prophylaxis for Men Who Have Sex With Men in China: Challenges for Routine Implementation" was published in Journal of the International AIDS Society.