Rutgers School of Public Health doctoral and Rutgers Robert Wood Johnson Medical School student, Ms. Adrienne Viola, has received a National Institute of Health Fellowship. The fellowship, awarded by the National Heart, Lung, and Blood Institute, will support Ms. Viola's research, "The Feasibility of a Medical Student Mentoring Program to Improve Transition of Care Among Adolescents with Sickle Cell Disease."
After serving as an informal mentor for an adolescent with chronic disease during her first two years of medical school, Ms. Viola was inspired to conduct formal research to investigate the feasibility and benefits of a mentoring program for adolescents with Sickle Cell Disease (SCD) who are transitioning from pediatric to adult care. Despite the increased survival of SCD patients, there is an absence of well-defined programs for the transition from pediatric to adult care. Ms. Viola's research aims to address this gap by developing and evaluating a novel transition mentoring program to improve the transition readiness and health outcomes of adolescents and young adults with SCD. Medical students were chosen as mentors because they uniquely have specialized knowledge of the healthcare system and serve as a similar-aged "peer" who can offer developmentally appropriate support to the patient. Ms. Viola aims to recruit at least 20 patients to complete the program.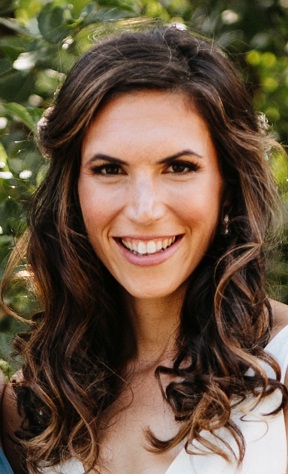 [Photo: Ms. Adrienne Viola]
"As a 'non-traditional MD/PhD student,' I am so incredibly grateful for this opportunity to conduct social and behavioral science research under the NIH F30 mechanism. The opportunity to design and conduct my own intervention with patients is one that I never dreamed would be possible as a student," comments Ms. Viola. "I absolutely would not have been able to get this far without the help of so many mentors along my journey."
Ms. Viola, an MD/PhD student, hopes to continue making an impact on adolescents with chronic disease. Her prior research both during her MPH at Yale School of Public Health and at the NIH has focused on psychosocial outcomes in pediatric and young adult cancer survivors. In the future, she plans to continue conducting clinical research including lifestyle and psychosocial interventions with her patients. To her, quality of life is one of the most important patient outcomes, a reason she chose to pursue her PhD in Social and Behavioral Health Sciences at the Rutgers School of Public Health while also completing medical school.