The Rutgers School of Public Health has named Dr. Kitaw Demissie as the Associate Dean for Faculty Affairs.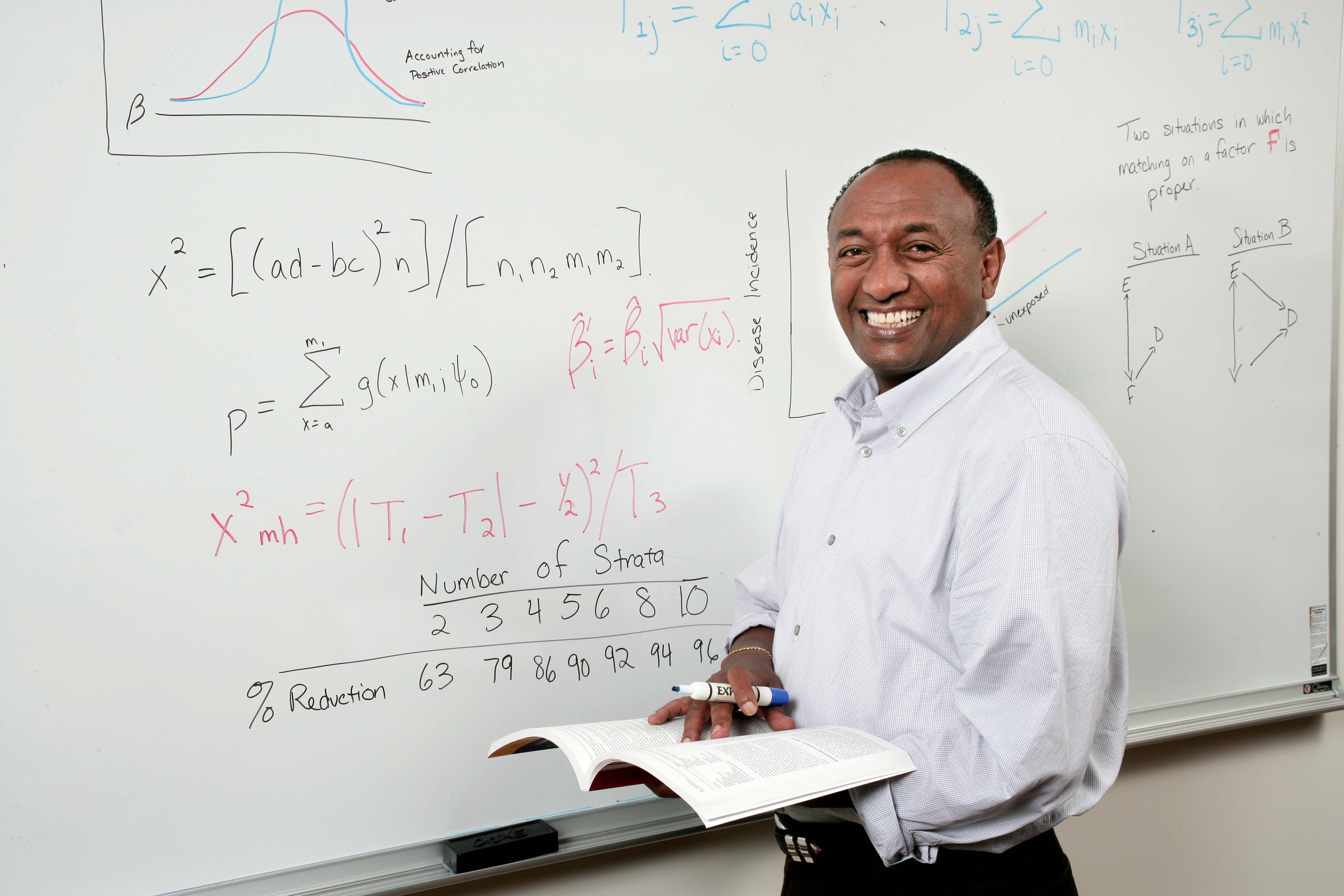 [Photo: Dr. Kitaw Demissie]
Since 2010, Dr. Demissie has served as the department epidemiology chair at the Rutgers School of Public Health, where he has grown as an effective mentor and faculty advocate.
Dr. Demissie began his work in public health nearly four-decades ago before joining us at the Rutgers School of Public Health in the early 2000s. Since then, he has authored over 120 peer-reviewed publications in highly impactful journals showcasing his nationally funded and recognized work. Much of his research is focused on eliminating cancer health disparities in underserved populations in New Jersey. His recent work has focused on identifying and working to address disparities in the diagnosis and treatment of breast cancer in African American women, many of whom have some of the worst health outcomes of the disease.
Dr. Demissie has strong ties to New Jersey community organizations, demonstrating his ability to de-silo his research and apply it to communities in New Jersey. Most recently, he was the principal evaluator of the statewide syringe access demonstration program for injection drug users. Aside from the direct benefit of the syringe program to public health professionals, Dr. Demissie used this work to train new investigators to better translate their research into practice.
"Perhaps the greatest impact that Dr. Demissie has on the public health of New Jersey residents and beyond, is his commitment to educating and mentoring the next generation of public health leaders, scholars, and practitioners – whether it be students or faculty," comments Rutgers School of Public Health dean, Dr. Perry N. Halkitis.
In his new role as associate dean for Faculty Affairs, Dr. Demissie will join the leadership of the School and manage faculty appointments, reappointments, and evaluations; assist in hiring, retention, and promotion; implement strategies to enhance faculty diversity; develop and implement systems to support faculty mentoring; and other duties to ensure faculty success.,
"We look forward to Dr. Demissie's immense experience contributing to the mentoring of our highly talented and motivated faculty at the Rutgers School of Public Health. His contributions will continue to elevate our academic, research, and practice initiatives as we strive to keep the 'public' in public health," says Dean Halkitis.
Dr. Demissie's appointment is effective immediately.