Rutgers School of Public Health assistant professor, Dr. Pamela Valera, has co-authored a study on the impact of attachment in young black gay and bisexual men with colleagues from New York University.  Developing loving and trusting relationships with partners, friends, and family is universally important: receiving and giving social support helps people deal with stress and can improve overall mental health. However, little is known about how earlier experiences influence later attachment tendencies in young black gay and bisexual men (YBGBM).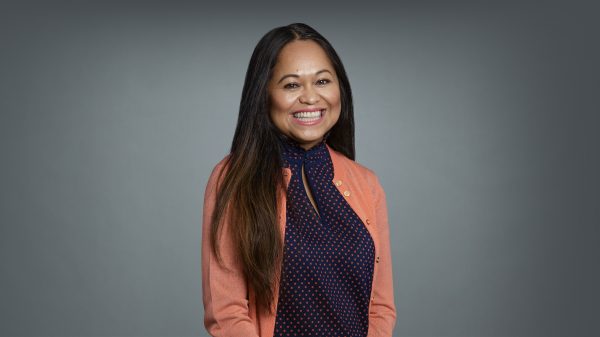 [Photo: Dr. Pamela Valera]
Young black gay and bisexual men experience similar but heightened stressors compared to other groups: they endure greater pressure for heteronormativity and more pervasive homophobic attitudes in their communities. These pressures can lead to increases in stress — stress that comes from the relationships of those closest to them. The experience of being both black and a gay or bisexual man could have more significant ramifications for how YBGBM form relationships and attachments throughout their adult lives.
The study, led by Dr. Stephanie H. Cook, from New Yok University, as part of her dissertation, collected data from YBGBM. Dr. Cook and her colleagues measured the participant's attachment styles — secure, insecure, or avoidant — and how those styles changed from childhood into adulthood. Going further, researchers examined how social support and religion factored into participants current attachment style
Interestingly, the researchers found that people with insecure childhood attachment styles reported high-stress environments that spanned from early life to late adolescence. Such factors as parental drug abuse or being in the foster care system prevented them from forming a traditional bond with a primary caregiver. Those who maintained the insecure attachment style through adulthood often reported not finding an alternative relationship they identified as an attachment figure. This is further complicated by the relationship between the black community and religion.
"The relationships between YBGBM's childhood and adult attachment styles are complex and can be influenced by any variety of factors," says Dr. Valera. "Although this study is not comprehensive, it suggests the need to continue investigating the stressors that influence attachment styles in hopes of providing better care to YBGBM and their families."
"Understanding Attachment Transitions Through the Lived Experiences of Young Black Gay and Bisexual Men" recently appeared in The Journal of Sex Research.