Rutgers School of Public Health professor in health economics Dr. Jeannette Rogowski has long studied the health outcomes of neonatal intensive care units (NICUs). As opioid usage in the United States reaches epidemic levels, Dr. Rogowski's latest research focuses on the prevalence of newborns who suffer from drug withdrawal and how their needs affect the dynamics of neonatal Intensive Care Units (ICUs).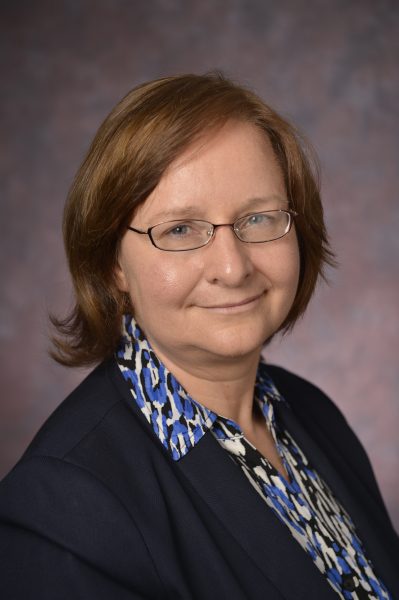 [Photo: Dr. Jeannette Rogowski]
Rates of drug usage among pregnant women increased more than 3 percent from 2000 through 2007, and it is well known that opioid addiction rates have increased from 2008 onwards. Over the past ten years, this has translated to increases in neonatal abstinence syndrome, or infant drug withdrawal. Infants who suffer from drug withdrawal can show signs of gastrointestinal dysfunctions, like vomiting and diarrhea, as well as tremors, fevers, feeding difficulty, continuous crying, and rigidity or hypertonia.
Neonatal nurses are not only responsible for the care of newborns but also for their parents, who may have more complex needs than other Neonatal Intensive Care Unit (NICU) parents. New mothers, in particular, often expressed feelings of vulnerability and fear that their infant's care might be jeopardized if they were to anger the nurse; some worried about feeling judged because of addiction. With how little is known about parents whose infants suffer drug withdrawal, the specific needs of such parents may exceed the capabilities of their nurses.
The specific effects of dealing with such patients puts stressors on nurses, as well. They balance beneficence and nonmaleficence in their decisions and obligations while managing multiple responsibilities and demands, often facing higher workloads that put them at risk for compassion fatigue. Moreover, infants in drug withdrawal often require longer stays in NICUs; further inconsistencies in guidelines for NICU nurses challenge the resources, support, and funds used over these extended periods of time.
Effectively treating infants in drug withdrawal requires more time and resources. Both these infants and their parents have specialized, complex needs whose care corresponds to additional ethical and legal complexity. Policies that dictate patient-to-nurse ratios should permit professional discretion to account for patient acuity to ensure that infants in drug withdrawal have the resources they need to achieve better health outcomes.
"Infants in Drug Withdrawal: A National Description of Nurse Workload, Infant Acuity, and Parental Needs" was recently published in The Journal of Perinatal and Neonatal Nursing.