Rutgers School of Public Health faculty Dr. Anne E. Ray has co-authored a brief report examining the adaptation of human papillomavirus (HPV) vaccine messaging to self-serve kiosks. Research-tested interventions often require more development before they can be used widely; however, the media to deliver such interventions must fit naturally within users' existing health systems.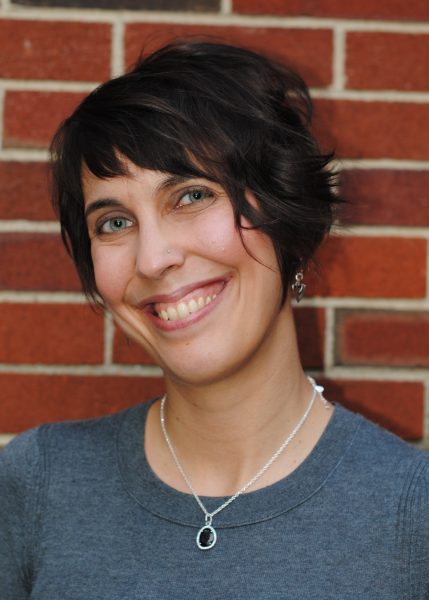 [Photo: Dr. Anne E. Ray]
To determine the best ways to present their information, researchers conducted interviews with clients of Planned Parenthood of Southeastern Pennsylvania (PPSP). They found that most unvaccinated women had not received HPV vaccine recommendations from their clinicians. But this was not the only challenge their patients faced: the vaccine is too expensive for many people to pay for out-of-pocket, and obtaining insurance coverage is difficult when patients visit a clinic outside of normal business hours — like during evenings or on weekends – which contributed to PSPP practitioners not routinely mentioning or suggesting HPV vaccination.
The interviews also revealed that while PPSP clients were less familiar with health kiosks in waiting rooms, they were familiar with using such kiosks coffee shops and gas stations. Researchers created four narrative scripts guided by clients' feedback and engaged a technology development team to create an attractive, understandable user interface that allowed users to freely navigate the kiosk's content.
While the content was easily adapted and clients were favorable about the final product, the delivery platform posed several challenges: most notably, clients' usual behavior in a waiting room does not involve engaging with kiosks. Although researchers originally planned to integrate this kiosk into established clinical practices, they are now examining a tablet-based version that is better integrated with patient check-in procedures. Future research might include the constraints of clinic resources and the impact it might have on patients' wait times.
Study co-authors include Dr. Suellen Hopfer, assistant professor at the University of California at Irvine Program in Public Health, Dr. Michael L. Hecht president of REAL prevention, Dr. Michelle Miller-Day professor of communication studies and health and strategic communication at Chapman University, Dr. Rhonda Belue chair of the department of health management and policy at Saint Louis University, Dr. Gregory Zimet professor in the department of pediatrics at Indiana University School of Medicine, Dr. W. Douglas Evans professor at the Milken Institute School of Public Health at George Washington University, and Francis X. McKee, president of St. Andrew Development.
"Taking an HPV vaccine research-tested intervention to scale in a clinical setting" was recently published in Translational Behavioral Medicine.