The Rutgers School of Public Health is proud to announce that 14 students have been accepted into the Bridging the Gaps (BTG) Community Health Internship Program. The BTG Program combines health-related service in economically disadvantaged communities in New Jersey with the training of future health and social service professionals.
Beginning Monday, June 11, 2018, and running through July 27, 2018, selected health professions students in public health, medicine, pharmacy and physician assistant programs at Rutgers and Rowan University will be working with underserved populations in community agencies around the state. The BTG program helps community organizations sustain and/or extend essential services for the vulnerable populations they serve, while helping produce a cohort of health care professionals who understand the interplay of biological, psycho-social and environmental influences on health. Student learn the importance of meaningful communication and inter-professional collaboration in responding to health care concerns.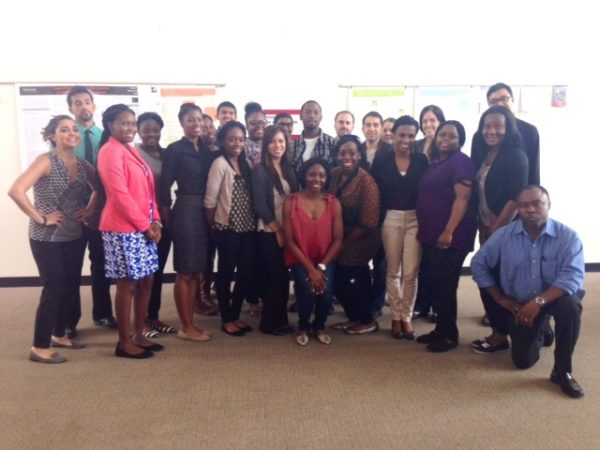 Rutgers School of Public Health BTG students will be working over the summer in the following community agencies:
Urban Promise, Camden
Amandla's Crossing, Edison
Bridgeways, Elizabeth
Damon House, New Brunswick
Elijah's Promise, New Brunswick
Zufall FQHC, Somerset
The Arc of Somerset, Somerville
Since 2007, Rutgers has been a part of the larger Bridging the Gaps network that includes the BTG Philadelphia Consortium (Drexel University, Philadelphia College of Osteopathic Medicine, Temple University, Thomas Jefferson University, and the University of Pennsylvania) as well as the University of Pittsburgh, Bryn Mawr College, Lake Erie College of Osteopathic Medicine, La Salle University, University of the Sciences, and DeSales University. This summer, participating schools in the New Jersey program included students from the Rutgers School of Public Health, Robert Wood Johnson Medical School, the Ernest Mario School of Pharmacy, Rutgers School of Health Professions – Physician Assistant Program, Rowan University School of Medicine, and Cooper Medical School of Rowan University.