Ms. Arjamand Sami didn't realize she could turn her personal passion for protecting the environment into a career. The Irmo, SC native earned a bachelor's degree in biological sciences and experimental psychology at the University of South Carolina and then set her sights on graduate school.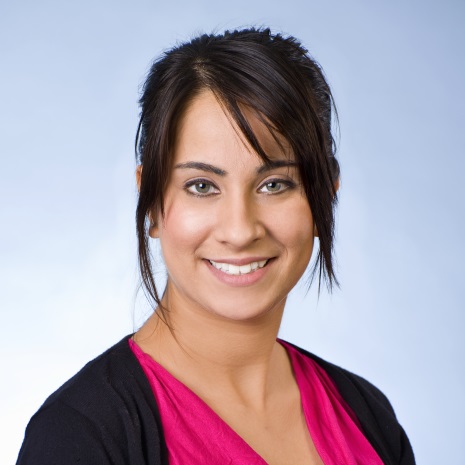 [Photo: Ms. Arjamand Sami]
Ms. Sami had been impressed with the education she had received from Carolina during her undergraduate studies, so she began exploring the many career paths offered by the Graduate School. "I thought long and hard about what I wanted in life and in a career," she says. "I wanted a career where I have a chance to leave the world better than how I had found it."
She also wanted to find a field that she would enjoy. Her research led her to the University of South Carolina Arnold School of Public Health's master of public health program (MPH) in environmental health sciences (ENHS). "Pursuing an MPH in ENHS is by far the best decision I have ever made," Ms. Sami says.
Through the program, Ms. Sami met professor Dr. Dwayne Porter and chair Dr. Geoff Scott. "They helped to shape how I think about the environment," says the ENHS Master's Student of the Year (2016) award winner. "One of the fundamental ideas my mentors instilled in me was it's nearly impossible to revert the environment back to pristine conditions once it's damaged. This proactive mindset from them has helped me to actively seek projects that avoid potential hazards."
The MPH program also provided Ms. Sami with an opportunity to engage in a practicum — a practical experience for academic-credit that helps students gain real-world knowledge and skills while developing a network of contacts in their field. Ms. Sami secured a practicum spot with Lockheed Martin Corporation (Missiles and Fire Control) in Grand Prairie, Texas, which turned out to be a fortuitous match for both parties.
After Ms. Sami completed her degree in 2016, the global aerospace, defense, security and advanced technologies company offered her a position as an environmental engineer and tasked her with managing the air program at the Grand Prairie site. One year into her new role, the leadership team informed Ms. Sami that they had nominated her for a corporate award for establishing a robust ozone-depleting substance program that works to lower greenhouse emissions and engages in green practices of ozone-depleting substance disposal.
In November, Ms. Sami flew to Bethesda, Maryland to accept the 2017 Environmental Safety and Health Excellence Award from Lockheed's vice president and to present her project. Today, environmental engineers from Lockheed locations across the U.S. consider Ms. Sami to be a subject matter expert on ozone-depleting substances and regularly call her with questions about the program.