The University of South Carolina Arnold School of Public Health will host the Gerry Sue and Norman J. Arnold 2018 Childhood Obesity Lecture on Tuesday, November 27, 2018 from 3:45 – 5:00 p.m. ET. The theme for the lecture, which is free and open to the public, is: "Understanding and Addressing the Social Determinants of Childhood Obesity: Not as easy as A,B,C."
The seminar will take place in the Presidential Dining Room, located in the University of South Carolina Alumni Center (900 Senate St, Columbia, SC). The lecture series is sponsored by the Arnold School's department of exercise science and the Gerry Sue and Norman J. Arnold Childhood Obesity Initiative, which is a part of the Gerry Sue and Norman J. Arnold Institute on Aging. Refreshments will be served before the program.
Dr. Monica L. Baskin, is a professor of preventive medicine and the Inaugural Vice Chair for Culture and Diversity in the department of medicine at the University of Alabama at Birmingham (UAB) School of Medicine. She is also the associate director for Community Outreach and Engagement at the UAB Comprehensive Cancer Center and holds a secondary faculty appointment in the department of nutrition science in the UAB School of Health Professions. Dr. Baskin received a BA in psychology and sociology from Emory University and an MS in community counseling and PhD in counseling psychology from Georgia State University. She is a licensed psychologist whose research focuses on minority health and health disparities.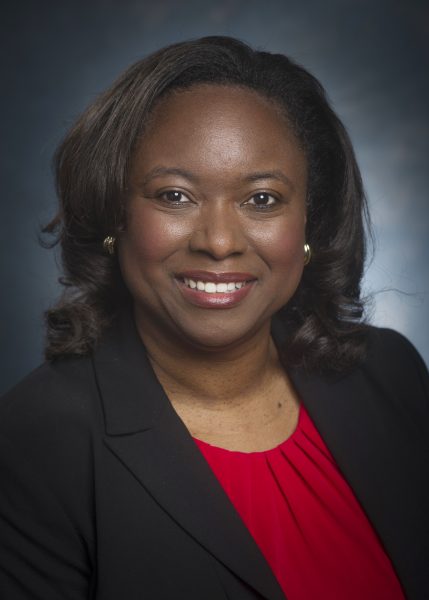 [Photo: Dr. Monica L. Baskin]
Dr. Baskin has led an extensive extramurally-funded research program using community-based participatory methods to reduce health disparities in the Deep South by addressing individual, family, and environmental factors associated with health promotion.