Dr. Sayward Harrison and Dr. Xiaoming Li, researchers in the University of South Carolina Arnold School of Public Health's health promotion, education, and behavior department and South Carolina Smartstate Center for Healthcare Quality at USC, have recently served as guest editors for a special issue for AIDS Care, in which they published a paper on current and future trends in the study of psychological resilience for HIV youth populations.
Though mother-to-child HIV transmission has been dramatically reduced in the past decade, there are currently an estimated 1.8 million children living with HIV across the globe. Further, over 30 percent of all new HIV infections occur among youth ages 15-25.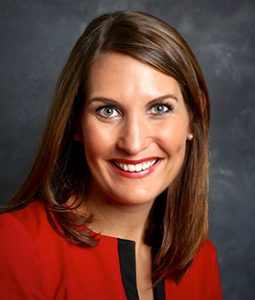 [Photo: Dr. Sayward Harrison]
While all youth experience developmental challenges, children and adolescents who are living with HIV must navigate these challenges within the context of high HIV stigma and must cope with a host of psychosocial and health-related challenges. In addition, because HIV disproportionately impacts individuals from minority statuses (e.g., racial, ethnic, gender, and sexual minorities) and people living in poverty, vulnerabilities are often compounded.
Resilience frameworks emphasize the capacity for positive adaptation to adversity, and thus provide a useful lens to identify and build upon individual and community strengths. In recent years, there has been increasing interest in studying resilience among HIV populations. Because of this, Drs. Harrison and Li led the development of a special issue of AIDS Care devoted to the study of resilience and HIV. This issue examines factors associated with resilience among children and adolescents affected by or living with HIV, as well as innovative interventions designed to build resilience among HIV youth populations.
The articles highlighted within their guest-edited issue examine the possibility of building resilience across diverse settings (e.g., schools, communities, healthcare clinics) and with varied populations (e.g., youth living with HIV, AIDS orphans, young men who have sex with men). The authors also highlight innovative approaches to resilience-building, including a new mobile Health (mHealth) smartphone game that aims to improve adherence among youth living with HIV in the United States.