Health promotion, education, and behavior (HPEB) assistant professor Dr. Donaldson Conserve (University of South Carolina Arnold School of Public Health) has been awarded an R00 grant from the National Institute of Mental Health. The $746,989 grant will fund a three-year extension of the two-year K99 award he received as part of a National Institutes of Health (NIH) Pathway to Independence Award — a training grant designed to facilitate the transition from mentored postdoctoral research to independent research.
Dr. Conserve began the K99 phase of his NIH Pathway to Independence Award while completing a postdoctoral fellowship at the University of North Carolina at Chapel Hill with Dr. Suzanne Maman. Dr. Conserve's interest in HIV research began when he was undergraduate student participating in the Minority Access to Research Career program at Queens College and the Pennsylvania State University Minority Health and Health Disparities International Training.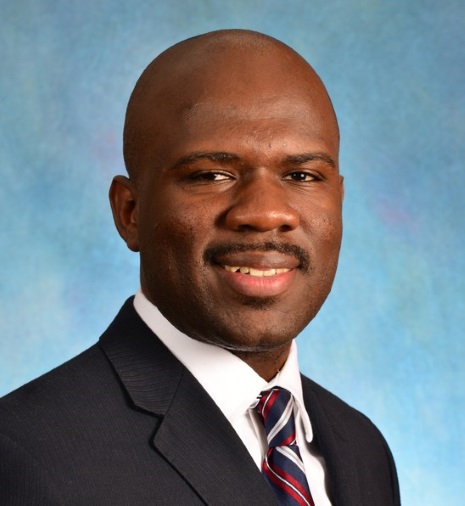 [Photo: Dr. Donaldson Conserve]
Based on these programs, he decided to pursue a doctorate in Biobehavioral Health at Pennsylvania State University under the supervision of doctoral advisor Dr. Gary King. Here, Dr. Conserve received further training in HIV prevention, treatment and care among multiple populations in the United States, Tanzania, South Africa, and his native country, Haiti.
During the K99 phase of his award, Dr. Conserve conducted formative research to examine acceptability and feasibility of unsupervised HIV self-testing among networks of men who socialize in organized social groups referred to as "camps" in Dar es Salaam, Tanzania. Fittingly, this project overlaps with the Tanzania government's recent launch of an HIV testing campaign with a focus on reaching men.
"HIV testing serves as the gateway to HIV prevention and treatment but remains low among men, particularly in sub-Saharan Africa where men have lower testing rates than women for several reasons, including fear of losing respect, less interaction with the healthcare system, and perceived lack of privacy and confidentiality at healthcare clinics," explains Dr. Conserve. "HIV self-testing has the potential to remove barriers preventing men from testing and increase their HIV testing rates.
Through the Self-Testing Education and Promotion (STEP) project, Dr. Conserve investigates whether HIV self-testing versus testing at a healthcare facility would be an acceptable and feasible means of increasing HIV testing among social networks of men. Based on this initial research, which was recently published in PLOS One, Dr. Conserve found that men reported privacy, confidentiality and saving time as their primary reasons for their interest in self-testing. Participants also reported perceptions of a high level of control and self-efficacy to self-test and seek confirmatory HIV testing as well as concerns related to their ability to perform the test and the potential lack of post-test counseling.