University of South Florida College of Public Health (COPH) alumna Ms. Laura Collins departed for the African island of Mauritius on August 12 where she will be researching primary prevention techniques and observing for unique contributors to the very high incidence of Diabetes Mellitus (Type 2) on the island.
Ms. Collins will be conducting her independent research project through the Fulbright U.S. Student Program, the largest exchange program in the world. The program began in 1946 under the leadership of Senator J. William Fulbright, to foster an educational exchange in which leaders can gain an understanding of other cultures and reinforce the path of peace and friendship.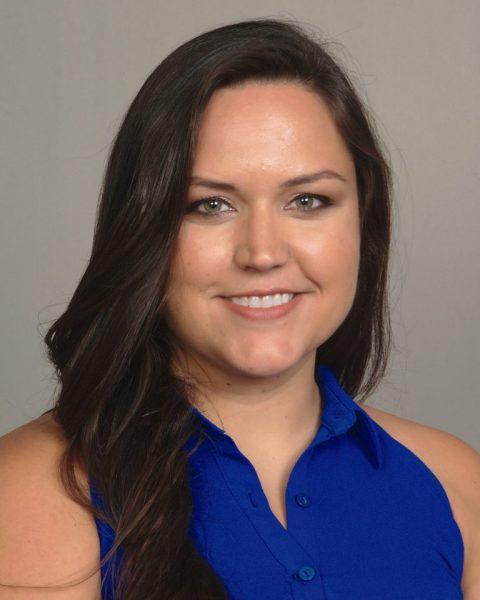 [Photo: Ms. Laura Collins, Fulbright Scholar]
Last year, USF led the state for student Fulbright awards and the year before, led the nation's research universities for faculty Fulbright scholars. Four USF students earned Fulbright grants this year, including Ms. Collins' research grant award to Mauritius.
"Our students are not limited by location," said Ms. Lauren Chambers, associate director of the Office of National Scholarships and Fulbright advisor for the U.S. Student Program. "They find the best place in the world for their research or work and take the steps to make their vision a reality. History testifies that Fulbrighters have contributed much to finding solutions to the world's most pressing problems, from international development to addressing challenges in global health in developing nations where health disparities and poverty affects public health".
The Office of National Scholarships assists students in applying for prestigious national awards, like the Fulbright. Student applicants participate in a rigorous application process, beginning as far back as a year before the application is due to Fulbright. In total, Ms. Collins worked for two years with the office on her Fulbright application – the first year on an application to Germany, and the second year, on the application to study type 2 diabetes in Mauritius.
"An intentional Fulbright application is much more than filling out a form. It is cultivating a sense of community within your application before you even step foot inside the country you are applying to. Senator Fulbright's spirit of collegiality, leadership and empathy between cultures needs to be found in every single application," Ms. Chambers said.
Ms. Collin's Fulbright will allow her to have nine months to focus on one research topic.
"It enables me to really dig for information and in-depth knowledge," she said. "I'm hopeful I'll attain some data of use to the scientific community that contributes to the prevention of Diabetes Mellitus (Type 2)."
Ms. Collins originally obtained an associate degree in nursing ten years ago from Mississippi Gulf Coast Community College and received licensure as a registered nurse at that time. She followed her licensure with a bachelor's degree in nursing from Western Carolina University in 2014 and just completed her master's in public health from USF with a concentration in global disaster relief, humanitarian assistance, and homeland security on August 4.
"Public health became of interest to me when I realized that much of the work in a hospital setting revolves around treating illness, like a revolving door, with less focus on education and prevention strategies," she said. "Public health enables me to utilize the skillset I have acquired over years of working as a registered nurse, while placing me in a culture changing and advocacy role, rather than a reactionary response after damage has already been caused."
During her time at the COPH, Collins was a distance learner taking courses exclusively online.
"I am from the mountains of North Carolina," she said. "I have been a single mother throughout most of my education and my 13-year-old daughter, Elizabeth, has ridden along for my entire educational adventure, as well as on my Fulbright."
Ms. Collins chose to attend the COPH because she needed to work full-time while in school and an online program was necessary.
"The COPH offered a diverse and well-respected setting with many degree concentration options. It gave me a greater possibility to pursue my specific interests than other programs I researched," she said. "My experience at USF was fantastic with courses specific to what I'm passionate about and wonderfully supportive mentors and staff."
Ms. Collins said that attaining a Fulbright grant as I graduate with my MPH one week prior to departure will be by far her proudest moment at USF.
"As a single mother, I was often limited in my options regarding schooling and potential to study abroad, but this moment signifies a moment of completion ultimately allowing me to pursue all of my dreams (albeit in a non-traditional manner) and permitting the coolest kiddo I know the once in a lifetime opportunity to experience and learn from life abroad with me," she said.
Ms. Collins' ultimate goal is to work in prevention research. She wants to research the incidence of infectious or chronic illness in areas impacted by disaster or humanitarian need.
"I gained a fascination with natural disaster related health consequences when I was personally affected by Hurricane Katrina while nine months pregnant with my daughter," she said. "I hope to further my education and continue the study of disaster related health effects and their correlations."
Story by Ms. Caitlin Keough, USF College of Public Health