Second DACA bill fails in the House.
In a 5-4 ruling, the Supreme Court on June 26 upheld the latest version of the Trump Administration's controversial travel ban. The ban on travelers from mostly Muslim-majority countries was one of Trump's first major policy moves when he took office and the various versions of it have been tied up in legal challenges since. In December, the Supreme Court allowed the Administration to implement the current version of the ban, the third overall. This version places restrictions (of varying degrees) on entry into the US on individuals from Iran, Libya, Syria, Yemen, Somalia, Chad, North Korea, and Venezuela.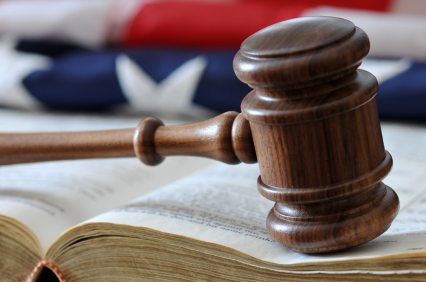 ASPPH on March 27 joined 34 other organizations representing various health professions in filing an amicus brief in the case, urging the Supreme Court to reinstate the nationwide injunction against the Trump Administration's Proclamation 9645. This is the third amicus brief filed by ASPPH and its partners to the Supreme Court in response to cases challenging immigration executive actions. The Association of American Medical Colleges (AAMC) organized the brief, led by Frank Trinity, AAMC's Chief Legal Officer.
The amicus brief argued that because the contributions of health professionals and scientists from other countries are critical to healthcare and biomedical research in the United States, the Proclamation, if fully implemented, would jeopardize patient care, medical discoveries, and public health. It also contends that the participation of non-U.S. health professionals in medical research and global health initiatives helps to prevent, prepare for, and manage an array of public health threats ranging from pandemics to cancer.
Supreme Court Justice Sonia Sotomayor cited the ASPPH, et al. brief in her dissenting opinion in the case.
The House of Representatives on June 27 defeated a second immigration bill (H.R. 6136) offered by the GOP leadership. The bill fell by a vote of 121-301. The earlier DACA-related bill (H.R. 4760) was defeated on June 21 by a vote of 193-231. The bill that was defeated on June 27 was changing by the hour as the leadership tried to find a bill that could pass with Republican support. The GOP leadership refused to negotiate with Democrats on the bill, which ended up receiving not a single vote from House Democrats. A total of 112 Republicans voted against the measure. The legislation would have allocated $16.6 billion in border wall funds, end the diversity visa lottery program, limit family-based migration, and put in place a renewable merit-based visa program and a pathway to citizenship for DACA-eligible individuals.