Around the world, approximately 7,000 children are diagnosed with multiple sclerosis, or MS, a central nervous system disorder that affects communication, coordination, muscle strength, and other ability.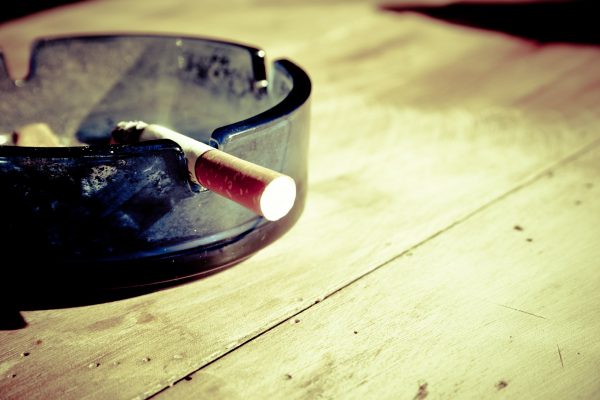 There also exists a similar condition that largely mimics MS: Monophasic acquired demyelinating syndrome (mono-ADS). Like MS, it affects the central nervous system through demyelination, in which the protective covers around nerve cells are damaged. However, Mono-ADS differs from MS in one key way: it doesn't present again after the initial attack, from which children typically recover.
But researchers aren't clear on the reasons why an ADS does or does not become MS—though one answer may be in the air.
In a study published in Multiple Sclerosis Journal in February, Temple University College of Public Health alumna Dr. Amy Lavery and the department of social and behavioral science's Dr. Brad Collins, director of the Health Behavior Research Clinic, and Dr. Chantelle Hart, associate professor, compared rates of secondhand smoke exposure in children with MS and children with mono-ADS. They wanted to understand the difference between children with MS and children with mono-ADS, said Dr. Lavery, who led the study for her dissertation in the PhD in social and behavioral sciences program.
According to the Centers for Disease Control and Prevention, approximately 52 percent of children in the U.S. between the ages of 3 and 11 are exposed to secondhand smoke in their homes. Prior studies have shown that such exposure increases the risk of developing childhood MS — in one study of more than 1,100 children, those exposed to secondhand smoke were twice as likely to develop MS.
In Dr. Lavery's study, researchers surveyed 216 children with mono-ADS and 81 children with MS about the presence of secondhand smoke exposure in their homes, also looking at other known MS risk factors: genetic factors, low concentrations of vitamin D, and prior exposure to Epstein-Barr virus.
They found that, while secondhand smoke exposure was more common in children with MS than those with mono-ADS, exposure did not independently increase the chance of developing MS. However, when combined with an MS genetic risk factor — the presence of a specific allele in a complex of genes responsible for the regulation of the immune system — secondhand smoke exposure may interact to increase the risk of MS in children with mono-ADS.
"The important piece that we were trying to uncover is that secondhand smoke is a modifiable risk factor that can be taken out of the equation," said Dr. Lavery. "It seems to us that if you take that away, it would decrease the risk of MS, adding to several other health problems that children face from secondhand smoke."
Read more research from the department of social and behavioral sciences.