With a new study, Temple University College of Public Health Dean and Laura H. Carnell Professor, Dr. Laura A. Siminoff, is investigating a population that's underrepresented in current research, though her findings could prove significant for other, larger demographics as well.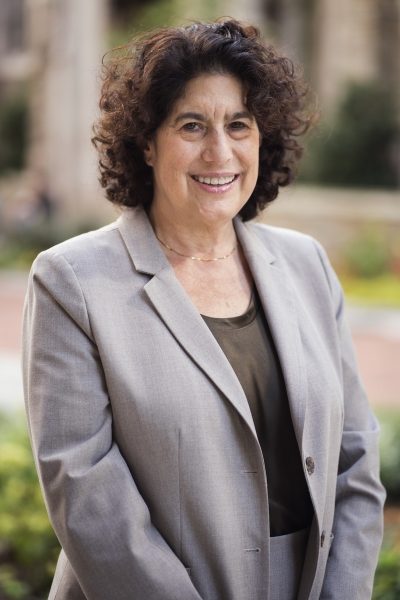 [Photo: Dean Laura A. Siminoff]
In September, Dr. Siminoff received a $1.2 million grant from the National Institute of Diabetes and Digestive and Kidney Diseases (NIDDK), part of the National Institutes of Health, for a five-year study examining the low rate of organ donations among the country's diverse Asian American communities.
Over the last two decades, researchers published less than 20 studies examining this group and organ donation compared to dozens more on Hispanic and African American populations. More Asian Americans have blood type B than many other demographic groups in the U.S., making them less compatible with available organs and keeping them on waiting lists much longer than other populations. And, while 7.6 percent of individuals on the U.S. organ transplantation waiting list are Asian Americans, only 2.7 percent of the donors are Asian Americans.
Dr. Siminoff offers a few ideas as to why the donation rates of Asian Americans are so low. It may be because Asian Americans as a whole are a diverse group, and often misperceived. Many individuals, especially new immigrants who come from rural areas and have little formal education, may be unfamiliar with the idea of organ donation. Others may be confused about what is supported by their faith communities.
Obtaining funding for this research has been difficult. "We've tried for funding before, and were met with a common, 'Asians don't make up a large proportion of the population, so why spend the money?''' said Dr. Siminoff.
After years of looking for funding, Dr. Siminoff now has the resources to explore this issue. Working with Dr. Gerard P. Alolod, director of research operations for the Dr. Siminoff Research Group, associate professor Dr. Heather Traino from Temple's College of Public Health and Ms. Shirley Moy, the associate director of Temple's Center for Social Policy & Community Development, Dr. Siminoff's NIDDK-funded study will involve Asian Americans nationwide.
The research begins in Philadelphia, where investigators are working with Chinese, Filipino and Southeast Asian community groups in the city. They'll start by creating an advisory board to help them gather input from healthcare consumers within these communities.
From there, Dr. Siminoff broadens the study to address more populations with a national survey designed to help understand more about how these communities across the country view organ donation. In all, she hopes to survey around 1,200 individuals. Then, the research team will develop and test a new intervention that can help increase rates of organ donation.
And, while it might seem like a lot of effort, understanding why Asian Americans as a group are reluctant to become organ donors will address an important healthcare problem for Asians and offer insight into other groups.
"I think, because the Asian community has a lot of new immigrants, this will give us a better understanding and picture of the kinds of education that we need to do amongst new immigrant communities in general," said Dr. Siminoff.
Learn more about Temple Department of Social and Behavioral Sciences.