From the air we breathe, to the food we eat, the Centers for Disease Control and Prevention (CDC) impacts our daily lives. Tasked with improving public health, this component of the U.S. Department of Health and Human Services ensures that food and water are safe for consumption, controls disease outbreaks, and informs the public on disease avoidance.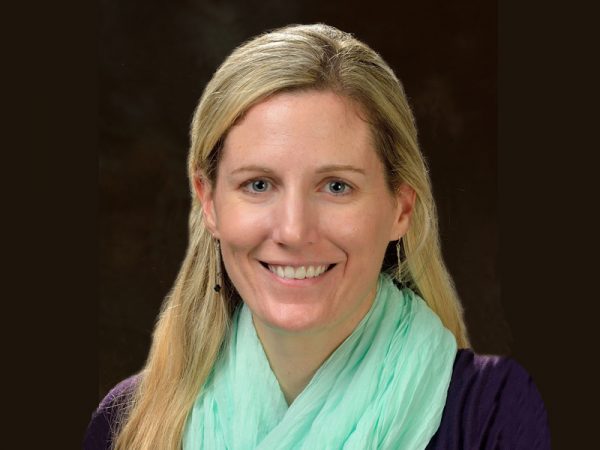 [Photo: Dr. Amy Lavery]
Dr. Amy Lavery is among the boots-on-the-ground disease detectives at CDC. She is one of 71 EIS officers selected in 2017 from a candidate pool of health care professionals and doctoral-level scientists. She also serves on the Texas A&M School of Public Health Alumni Board.
This two-year, on-the-job training and service fellowship gives officers the opportunity to investigate both infectious and chronic diseases and improve environmental and occupational health. They conduct epidemiologic assistance investigations on a global scale.
EIS officers support public health investigations, such as identifying high-risk groups when a heatwave swept across Midwest America in the 1980s, to providing emergency assistance with outbreaks that took place in Somalia during a famine displacement in 2011. They are responsible for conducting scientific research, disseminating health information and responding to health threats.
Dr. Lavery earned her undergraduate degree from Texas A&M, where she majored in nutrition. She then earned a master's degree in epidemiology from the Texas A&M School of Public Health before going on to earn her doctorate in public health from Temple University in Philadelphia.
She traces her interest in epidemiology to September 2005, when Texas A&M was set up as a transitional center for Hurricane Katrina victims. Hurricane Katrina struck the nation's Gulf Coast, causing thousands to evacuate from their homes and seek shelter elsewhere.
"Reed Arena became a medical care shelter for people coming in from Houston," she said. "I talked to one of the public health officers, and that peaked my interest in public health. I wanted to help with disaster epidemiology, and one of my first assigned areas within CDC is in disaster recovery."
Dr. Lavery is now in Atlanta at CDC's National Center for Environmental Health (NCEH). "I have conducted modeling and analysis to help the mapping of diseases," she said. "I have also worked in the emergency operations center for the hurricane response, where we monitored health in the impacted populations and assessed where recovery efforts could be most useful from a public health standpoint."
She mentioned that conducting fieldwork can be the most exciting part of her job, as she figures out the sources of how diseases form, and how to prevent them in the future.
Even after the fellowship ends, Dr. Lavery looks forward to continued work with the CDC and in public health. She also credits her broad range of experiences at Texas A&M for helping her find the paths to success as sentinels of our nation's health.