It is widely recognized that behavior change in children occurs within a family system. With funding from the U.S. Department of Agriculture's National Institute of Food and Agriculture, Dr. Joe Sharkey, professor in the department of health promotion and community health sciences at the Texas A&M School of Public Health, and his research team are preparing to implement a culturally and contextually appropriate, family-centered intervention focused on engaging Mexican-heritage fathers, mothers and children in a hands-on, Spanish-language curriculum to improve nutrition, increase physical activity and strengthen families.
Dr. Sharkey's decade of research and outreach in the colonias, communities living along the U.S./Mexico border in the Lower Rio Grande Valley of Texas, documented the persistently high rates of overweight, obesity, and food insecurity and increased risk for Type 2 diabetes, cardiovascular disease, and asthma among Mexican-heritage children. Many of the children reside in economically and geographically disadvantaged areas with limited food and activity choices. Considering that these families are hard-to-reach, the engagement of promotoras (community health workers) and community-based approaches are critical for program success.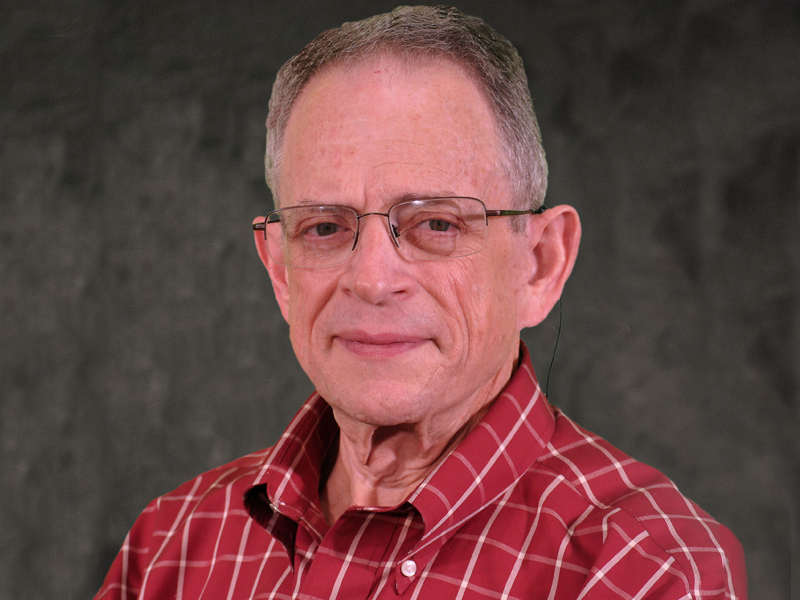 [Photo: Dr. Joe Sharkey]
"It is important to sustain behavior change in children, which is only possible with positive changes in the family system and home environment," said Sharkey.
This program builds on the perspectives of families –  fathers, mothers, and children – as well as three community advisory boards (CABs). Dr. Sharkey and his team used a variety of approaches to hear the voices of families and CAB members on dietary and activity behaviors and communication within families. These included 43 group activities and discussions with children, 30 group discussions with mothers, interviews with 31 fathers, surveys of more than 300 fathers and mothers, and monthly CAB discussions. Using drawings, maps, photos and narratives, children provided insights on activities, relationships, engagement and parental co-participation. Mothers used discussions and photos to highlight challenges with father engagement in programs, their desire for increased father engagement and role modeling, and importance of social networks. Fathers acknowledged the value of co-parenting as a team with wife/partner, being willing to step out of their gender roles to please their children, fathers' participation benefiting the family, and enhancing their social networks. CAB discussions focused on strategies for recruitment and retention of fathers in a family-centered program.
Dr. Sharkey worked with Dr. Cassandra Johnson, of Texas State University, Dr. Renée Umstattd Meyer, of Baylor University and Texas A&M School of Public Health program coordinator Mr. Luis Gómez, in developing a skill-based curriculum to enhance father-child relationships and co-parenting strategies; increase knowledge, skills, self-efficacy, and preferences regrading nutrition and physical activity; and to improve dietary and activity patterns, family functioning, and the home environment.
The program will begin implementation in the fall and target 120 families in 6-7 randomly selected geographic areas in Hidalgo County. The 6-session program includes activities, lessons, food preparation/cooking, physical activity, family time, goal setting and take-home assignment. The program will be implemented by three promotoras, who are trained in conducting individual sessions, facilitating family development, and utilizing a form of motivational interviewing.
"If you look at the demographics, populations of Mexican origin will be the largest minority group in the United States, if they are not so already," Dr. Sharkey said. "We hope this project will help us learn how to improve the health of this population."