Stand2Learn, a Texas A&M faculty-led company founded by Dr. Mark Benden, has been acquired by Varidesk, a Dallas-area manufacturer of adjustable standing desks.
Stand2Learn was founded in 2013 and had achieved profitable year-over-year growth, averaging more than 100 percent annually, under Dr. Benden's leadership. More than 100,000 children use his desks in all 50 states and 13 countries.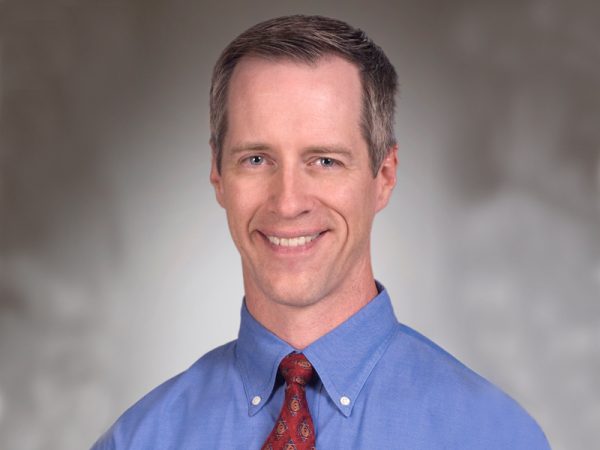 [Photo Dr. Mark Benden]
Research conducted by Dr. Benden and his team that led to the creation and commercialization of the student desk designs was funded in part by the Centers for Disease Control and Prevention (CDC) and Eunice Kennedy Shriver National Institute of Child Health and Human Development (NICHD).
"Our research found improvements in cognition, calorie expenditure, BMI trajectories and classroom management that gave this project fuel to impact child health and development thru the classroom experience," said Dr. Benden.
Texas A&M Technology Commercialization has licensed seven inventions developed by Dr. Benden to four companies since he joined the Texas A&M School of Public Health faculty in 2008, and he was recently recognized with the Texas A&M Innovation Award. An associate professor, Dr. Benden also serves as director of the Ergonomics Center and head of the department of environmental and occupational health at the School of Public Health.
With a career spanning 25 years in occupational safety and ergonomics, Dr. Benden has produced multiple processes, tools and devices to ease injury and illness risk. Many of these devices are active projects protected by 21 U.S. patents with multiple patents pending. Sales of items with his patent numbers have totaled more than $500 million, and the expected lifetime economic impact of his designs exceeds $2 billion.