The U.S. Environmental Protection Agency (EPA) has awarded $45,000 funding to Dr. Genny Carrillo, of the Texas A&M School of Public Health, to further implement a program aimed at protecting children in U.S.-Mexico border communities from environmental hazards. Dr. Carrillo is the recipient of the 2016 EPA Children's Environmental Health Excellence Award.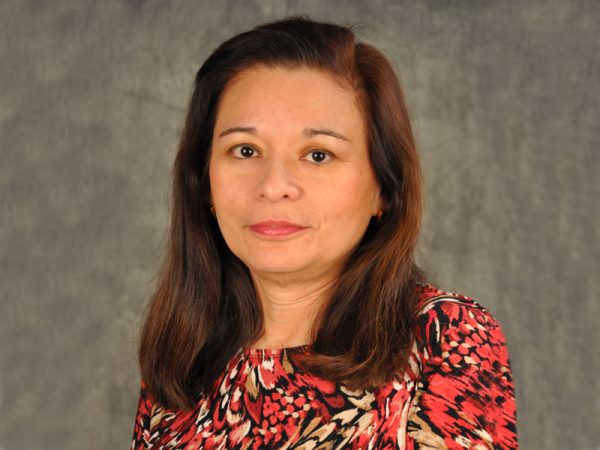 [Photo: Dr. Genny Carrillo]
The project will provide outreach on creating healthy indoor environments to many segments of the South Texas population through the highly successful Program on Asthma Research and Education (PARE), which Dr. Carrillo developed. Seminars for pregnant women, parents of school children, and educators will focus on creating healthy environments through integrated pest management, indoor air quality, lead education and reducing environmental exposures. Community health workers will also be trained through the colonias program. The project will be done in Hidalgo and Cameron Counties.
"Ensuring children live, learn and play in healthy environments is an investment in our nation's future," said EPA's Region 6 administrator Ms. Anne Idsal. "Grant recipients know how to make the most of this funding and bring tangible benefits to border communities."
"Chronic diseases such as asthma, cardiovascular diseases, and diabetes are linked to air pollution. We will provide education on a variety of environmental hazards to promotoras, parents at elementary and middle schools, and pregnant women," Dr. Carrillo said. "The education will provide participants the knowledge needed to identify indoor and outdoor pollutants, harmful chemicals in pesticides used at home, and how they can change or control them without exposing their children to the damaging effects."