Over the past 20 years, people in the United States have increasingly used online and mobile tools for health-related purposes. These tools, known collectively as eHealth resources, have been the subject of a growing amount of research over the same period; however, the methods used in these studies have not kept up with rapid technological advances. Better understanding of eHealth behavior is crucial for improving the use of these important tools, especially among lower socioeconomic groups that may not be adopting them as quickly.
To gain a better understanding of eHealth behaviors, Dr. Alicia Hong, associate professor in the health promotion and community health sciences department at the Texas A&M School of Public Health and co-director of the program on global health research, and fellow researcher Dr. Jinmyoung Cho, from Baylor Scott and White Health, conducted a systematic review of the various surveys that have been used to study eHealth behavior. Their study, published in the Journal of the American Medical Informatics Association, delved into the existing literature to identify and characterize national surveys assessing eHealth behaviors, summarize those instruments and map the areas they cover, and make recommendations on the design of future national eHealth surveys.
Researchers first searched literature databases to find studies on national eHealth behavior and then reviewed federal agency websites for other national surveys. These searches yielded 13 national surveys on eHealth behavior that the researchers then categorized into different domains based on the behaviors the surveys examined. After that, the researchers looked for gaps in these studies to identify areas to improve future research.
Drs. Hong and Cho identified several domains in their review: searching for health information, finding social support, communicating with health care providers, buying medication, managing health records and use of apps or devices, the last two of which first came about after 2011. Earlier surveys focused almost entirely on finding health information on the internet.
The researchers state these changes in survey questions reflects changes in eHealth behaviors over the years. However, existing national surveys have been limited in their ability to keep up with the rapid growth of available eHealth technologies and resources. Dr. Hong and Dr. Cho recommend that future studies make further efforts to cover emerging eHealth resources such as wearable technologies, virtual reality and gaming. They also recommend that future surveys should be mindful of mobile technology ownership patterns rather than relying on phone surveys and that studies should make more use of targeted, smaller-scale and longitudinal studies to gain a more understanding of eHealth behavior.
"Agencies conducting eHealth research need to improve communication with each other to reduce redundancies in their instruments," said Dr. Hong.
"The surveys should use more standardized measures and improved methods for linking and analyzing multiple datasets."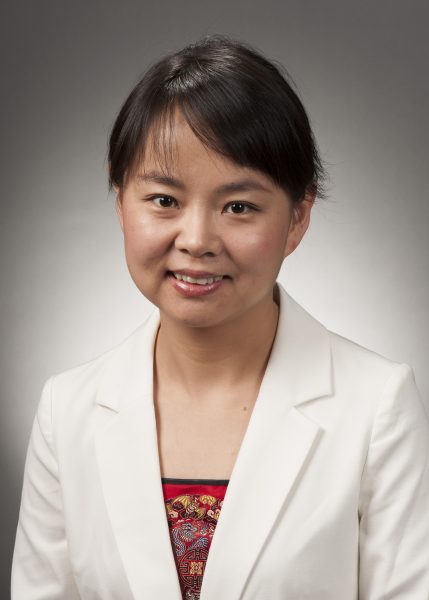 [Dr. Alicia Hong]
Hong adds that research into eHealth behaviors should be more collaborative and place more focus on possible harm coming from eHealth resources such as information overload and risks to privacy.
Although this study did not focus on eHealth behavior outcomes or give detailed descriptions of existing surveys, Hong and Cho's work identified several key domains of interest common to various eHealth studies and found areas where future research could be improved to provide a better understanding of eHealth behaviors among different populations and keep up with the accelerating growth of these technologies. Having more high-quality information in this arena will help researchers, practitioners and policy makers make better decisions and possibly improve health outcomes across the board.