Mental disorders like schizophrenia are a major and growing issue in health care as people with mental and behavioral conditions often have difficulty getting the care they need, especially in lower income countries. In Ghana, an African nation with a population of around 27.5 million, mental health care is primarily handled by three government-run psychiatric hospitals and community psychiatric nurses. Because of the limits to care this imposes, it often falls on other caregivers such as family members, to ensure that people with mental and behavioral conditions take their prescribed medications at proper times, which is known as adherence. Previous studies have focused on the patient's role in adherence, but little work has been done regarding caregivers or on adherence in lower income countries.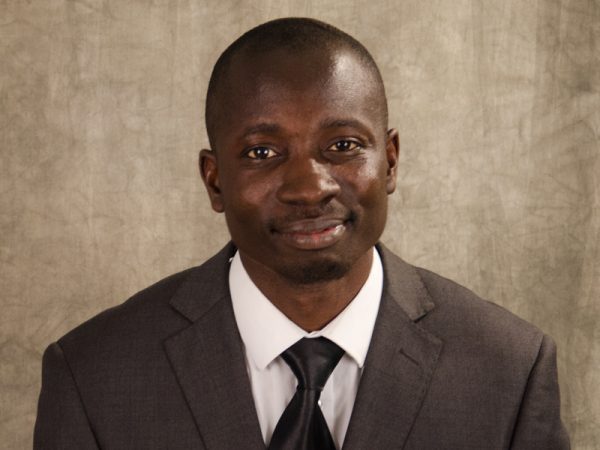 [Photo: Dr. Bernard Appiah]
To fill this gap, Dr. Bernard Appiah, assistant professor in the department of environmental and occupational health at the Texas A&M School of Public Health, joined colleagues from the University of Ghana to study how psychological burdens placed on family caregivers of people with schizophrenia might affect medication adherence. Their study, published in the journal Psychiatry Research used surveys of 444 family caregivers, examining their perceived levels of burden, depression and anxiety symptoms and rates of medication adherence.
Antipsychotic medications have been of tremendous benefit for people with schizophrenia and similar mental conditions. Research has shown that antipsychotics can reduce the risk of patients relapsing and having to be hospitalized. However, adherence is key to the success of these medications, thus it is crucial to find sustainable ways to help caregivers make sure medications are taken correctly. Being responsible for such a task can affect the well-being of caregivers, which can be amplified by inadequate support for caregivers.
To understand how managing medication adherence affects caregivers, Dr. Appiah and his colleagues used three different questionnaires: one to measure burdens on social relationships and psychological pain, one to measure levels of depression, anxiety and stress, and one to measure medication adherence. In addition, the researchers recorded social and demographic information such as age, sex and education level of the respondents.
The survey results showed a non-adherence rate of 54.5 percent among patients with schizophrenia.
"Our findings show a need to actively engage caregivers with culturally appropriate communication interventions to promote adherence to medications for managing mental disorders in Ghana, " said Dr. Appiah, director of the Texas A&M Research Program on Public and International Engagement for Health.
Further analysis by Dr. Appiah and colleagues found no correlation between various demographic and social aspects of the caregivers and adherence scores, but they did find that caregivers who experience higher levels of stress or anxiety reported higher levels of non-adherence.
The results on patient adherence are in line with results from previous studies and the rates are like those reported in patients with other long-term health conditions. The study findings related to anxiety and stress point to a need to better support caregivers and make resources available to help reduce the burdens experienced over the long term. Identifying patients who might be at a higher risk for poor adherence, such as those taking many different medications, is also needed to help target caregivers in need of assistance. Such efforts could take the form of communication approaches such as the use of mass media and mobile phones.
The study authors caution that relying solely on caregiver responses is a potential limit to the study as it misses input from patients. Additionally, their research relied on self-reported adherence data, which could be subject to bias, and caregivers with depression and anxiety were not excluded from the study. However, the study's findings point to the vital role that caregivers play in medication adherence and the importance of supporting caregivers. Future studies should use more robust methods for measuring adherence and dig deeper into patient, caregiver and clinician experiences related to medication adherence to help design patient and caregiver support systems. Improving medication adherence will be vital for management of the major health challenges posed by mental and behavioral conditions, particularly in lower income countries around the world.
"We hope that our findings will help policymakers pay more attention to tackling medication non-adherence among patients with mental disorders in Ghana," said Dr. Appiah.