The war in Syria has resulted in a crisis of displacement and suffering of catastrophic proportions. Over 11 million Syrians have left their homes since 2011, and the United Nations High Commissioner for Refugees (UNHCR) has registered 5.6 million refugees, about half of whom are under 18 years of age. The toll of war has claimed many young Syrian lives; those who survived are often exposed to violence, trauma and exploitation. Syrian refugees constitute a quarter of Lebanon's population, reaching an estimated 1.5 million, the highest number of refugees per capita in the world. Over a third of Syrian refugees live in the Bekaa region in eastern Lebanon, a fertile valley home to 42 percent of the country's cultivated land that shares a long border with Syria and is characterized by a plethora of informal tented settlements (ITS).
A 2017 report assessing the vulnerability of Syrian refugees in Lebanon showed that 75 percent of Syrian refugee households in Lebanon have no access to basic food and shelter, and 58 percent are living in extreme poverty unable to access the basic needs for survival. Such poverty cultivates conditions where children must work to ensure their families' survival. However, the Middle East remains one of several understudied regions with respect to child labour.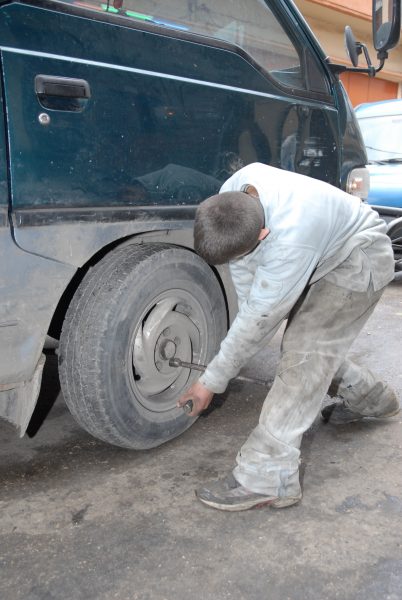 With the aim to provide the first comprehensive account of the children' situation, researchers from the American University of Beirut – Faculty of Health Sciences, Graduate Public Health Program published one of the largest and most comprehensive child labour surveys globally studying the housing, sociodemographic and occupational characteristics of working Syrian refugee children in Lebanon. One of the main findings was that females, whether household heads or working children, were disproportionately burdened with hardships.