The This Is Public Health (TIPH) team attended the USA Science & Engineering Festival April 6 – 8 in Washington, DC. At the science, technology, engineering and math (STEM)-focused festival, we hosted three interactive activities including: "Exercise for a Prize", a public health trivia game, and microscope slides, to promote the message of public health. You can test your own public health knowledge here.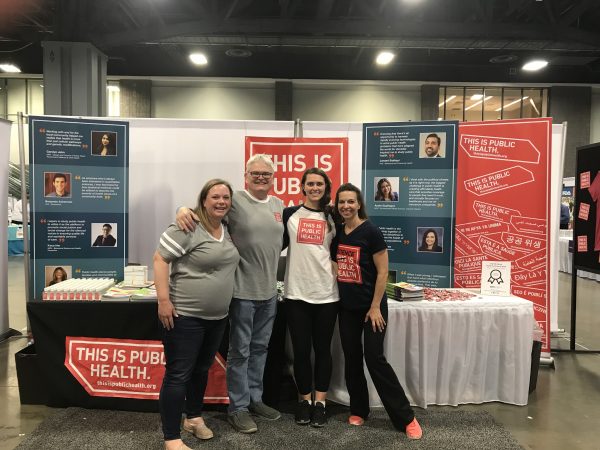 [Photo: ASPPH staff presents at USA Science & Engineering Festival]
We want to send a special thank you to the CPH, ASPPH Fellows, and TIPH Ambassadors who were able to volunteer this past weekend. We couldn't have done it without you!
Ms. Mona Dai
Ms. Katherine Fallace
Ms. DeAndra Morris
Ms. Katie Overbey
Ms. Danielle Ramos