Dr. Bertha Hidalgo, will join the National Heart, Lung, and Blood Institute's (NHLBI's) Board of External Experts. The Board of External Experts provides input on the NHLBI's strategic research priorities and guidance on scientific opportunities.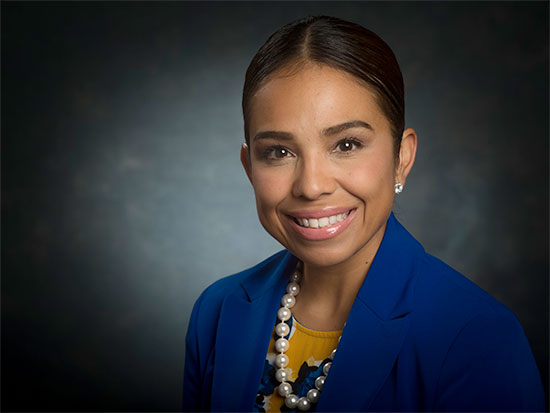 [Photo: Dr. Bertha Hildago]
Dr. Hidalgo is an assistant professor in the department of epidemiology in the University of Alabama at Birmingham School of Public Health. She is also an associate scientist in UAB's Nutrition Obesity Research Center. Her research, which focuses on health disparities and genomics related to cardiometabolic diseases, will enable her to lend her expertise in her new position.
"I look forward to contributing insights into health disparities, genomics and implementation science," Dr. Hidalgo said.
"We are all very proud of Dr. Hidalgo," said Dr. Beth Lewis, chair of the department of epidemiology in the School of Public Health. "This is indeed an important honor, and an impressive accomplishment."
The board meets twice every year in Bethesda, Maryland; its next meeting is this fall.