Dr. Kevin Fontaine, professor and chair, and Ms. Cassandra Herman, doctoral student in the department of health behavior at the University of Alabama at Birmingham School of Public Health worked with a team of researchers to create innovative exercise treatments in adults with disability.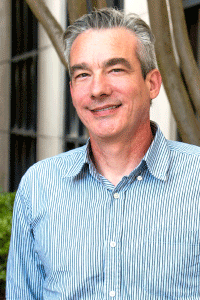 [Photo: Dr. Kevin Fontaine]
Hybrid research designs targeting adults with neurologic disability are critical for improving the efficiency of models that can identify, track and intervene on identified health issues.
Our Russian doll framework encompasses three study phases. Phase 1 involves prospectively following a cohort of participants with disability to examine the relationships between rates of health and functional deficits (e.g., pain, fatigue, deconditioning), functional measures (e.g., cardiorespiratory endurance, strength, balance), and environmental and sociocultural factors. In Phase 2, eligible participants with neurologic disability from Phase 1 (in our example, individuals with multiple sclerosis) are screened and randomized to a clinical exercise efficacy trial. In Phase 3, study participants are enrolled in a home-based teleexercise trial to test the feasibility and replicability of delivering the clinical exercise study in the home.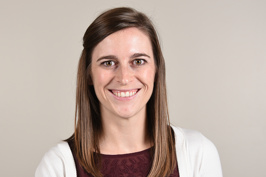 [Photo: Ms. Cassandra Herman]
This unique three-in-one Russian doll framework serves as a foundation for informing and guiding researchers and clinicians in treating certain health and functional deficits in people with neurologic disability using exercise as a primary treatment modality in both the clinical and home settings. It offers a unique perspective for understanding the critical issues of functioning, health maintenance and quality of life for people with neurologic disability across a longitudinal framework.