A long-running national study that examines why more African-Americans die from strokes than other races, and why people in the Southeast develop more strokes than those in other areas of the nation, will be funded for another five years thanks to a multimillion-dollar grant.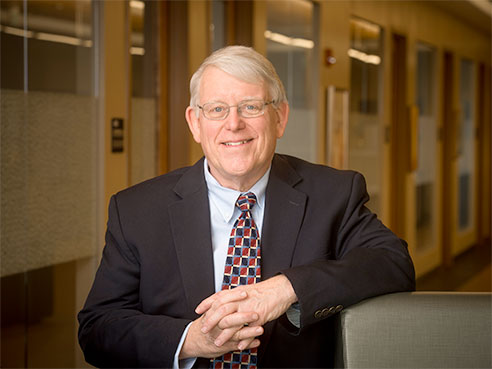 [Photo: Dr. Virginia Howard (left) and Dr. George Howard]
The REGARDS (REasons for Geographic and Racial Differences in Stroke) study will be funded through 2023 by a $20.4 million grant from the National Institutes of Health's National Institute of Neurological Disorders and Stroke (NINDS). It has received nearly $100 million in grant funding since it began in 2003.
The study, based at the University of Alabama at Birmingham School of Public Health, is run by a team of biostatisticians, epidemiologists, hematologists, psychologists, neuropsychologists and neurologists. The team includes collaborators from the University of Vermont, University of Cincinnati, Indiana University, Drexel University and Columbia University.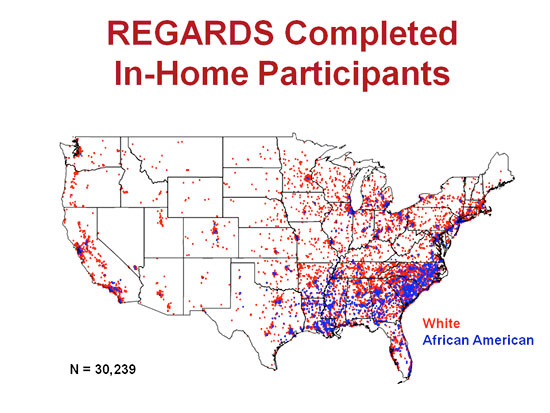 The goal of the study is to better understand racial and regional differences in deaths from strokes in the U.S. More than 30,000 people have participated in the study since it began. Researchers initially assessed stroke risks in 30,329 black and white people ages 45 and older between 2003 and 2007. They recently finished visiting more than half of the patients for second in-person assessments and follow-up exams. Some of the study participants have been in the study for 14 years.
Lead study principal investigator Dr. George Howard, UAB professor of biostatistics in the School of Public Health, says the study participants are the heroes of this work.  While the participants will continue to be followed to study stroke risk, factors associated with healthy cognitive aging will also be studied in the next five years of the project. That portion of the research is being led by Dr. Jennifer Manly, an associate professor of neuropsychology at Columbia University.
The study has provided critical data about differences in stroke incidence and mortality throughout the United States. In 2013, experts found that living in Stroke Belt states — Alabama, Arkansas, Georgia, Louisiana, Mississippi, North Carolina, South Carolina and Tennessee — early in life, increases the risk of stroke.  "Living in the Stroke Belt at any age tended to increase stroke risk," said Dr. Virginia Howard, the study's lead epidemiologist and UAB professor of epidemiology. "But living in the Stroke Belt as a teenager or young adult appears to impart even greater stroke risk than living there as an adult."
While the REGARDS study started with a focus on stroke, the data has been used by scientists from UAB and institutions around the nation in more than 100 ancillary studies, leading to hundreds of scientific discoveries. "Working with other scientists from across the nation, we've added new outcomes: heart disease, fractures, sepsis, end-stage renal disease," Howard said. "These have been added since the study began. Thanks to this new grant, even more studies will come out of it."
When asked what the overall goal of the study is, Dr. Howard says it is to reduce racial and geographical disparities in stroke. But he is not ready to stop there. "My life's goal would be to understand why African-Americans have more hypertension than white people," he said. "I think if we could understand that, we could design better health care strategies to prevent it or manage it better."