Dr. Kelly Richardson, assistant professor of communication disorders at the University of Massachusetts-Amherst School of Public Health and Health Sciences, recently received a three-year, $461,000 early career research award from the National Institutes of Health (NIH)'s National Institute on Deafness and Communication Disorders to study two different approaches to treating speech and voice symptoms associated with Parkinson's disease.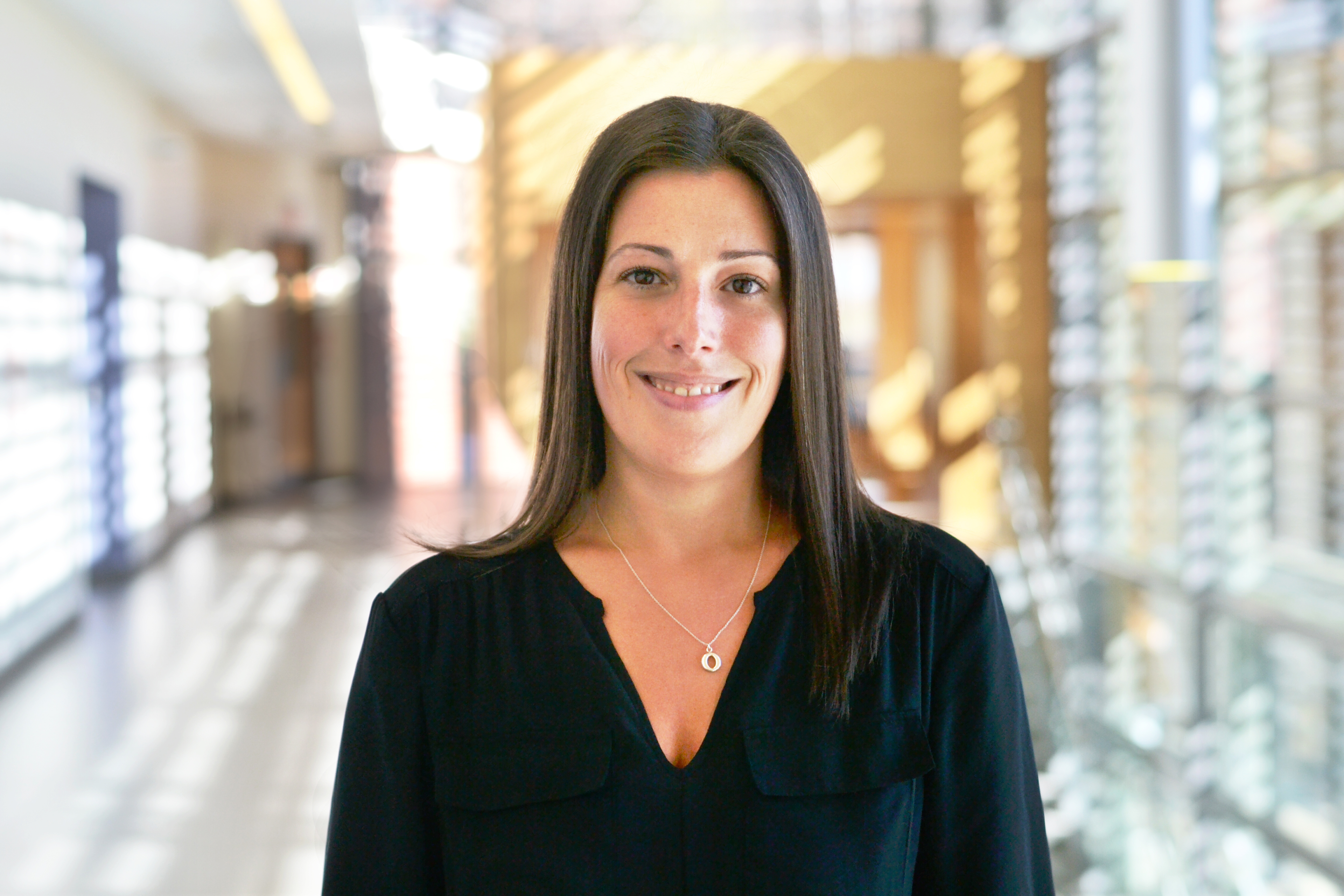 [Photo: Dr. Kelly Richardson]
Dr. Richardson will collaborate with Dr. Jessica Huber, a professor of speech, language, and hearing sciences at Purdue University, on this project. As Dr. Richardson explains, "People with Parkinson's disease often have breathing difficulties, trouble controlling their voice, and problems precisely articulating sounds. As a result, people with Parkinson's disease have difficulty being understood by friends and family and often withdraw from social interactions."
Until now, the primary speech treatment for people with Parkinson's disease has focused on having patients learn to monitor their own speech and adjust their speaking volume when they perceive it as too soft. However, not all patients respond to this form of therapy, Dr. Richardson notes, perhaps due to problems remembering to use the therapeutic strategies. "Some patients also have difficulty recognizing when they are speaking softly, which can also be a barrier to treatment," she notes.
A new device treatment for people with Parkinson's disease was designed and developed by Dr. Huber. The SpeechVive is a small in-ear device that takes advantage of a reflex to talk louder in the presence of background noise.
Dr. Huber says, "When the wearer talks, the SpeechVive device automatically turns on and plays noise in one ear, which naturally cues the wearer to speak louder. This effect is the same when you talk louder in a restaurant without thinking about it. When the wearer stops talking, the noise turns off, so it doesn't interfere with hearing a communication partner."
The study will follow 36 participants over 10 weeks at UMass Amherst and at Purdue. Dr. Richardson says, "By the end, we hope to be able to establish which voice rehabilitation programs best match our patients' needs and maximize the outcomes of therapy."