University of Massachusetts Amherst Associate Professor of Community Health Education Dr. Aline Gubrium is the lead author of a paper recently published in the journal Critical Public Health. Titled "Digital storytelling as critical narrative intervention with adolescent women of Puerto Rican descent," the journal article presents findings of a two-year pilot research study focused on addressing sexual and reproductive health inequities faced by adolescent women of Puerto Rican descent living on the mainland United States.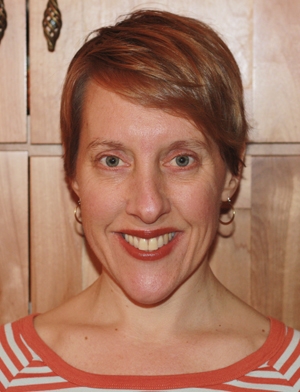 [Photo: Dr. Dr. Aline Gubrium]
Dr. Gubrium, with Community Health Education doctoral students Ms. Alice Fiddian-Green and Ms. Sarah Lowe and senior lecturer Dr. Gloria DiFulvio, along with Dr. Jeffrey Peterson of Washington State University, report on their use of a group-based digital storytelling process to inform the development of a larger intervention. Digital stories are short, participant-produced videos that document participants' personal experiences.
Based on their analysis of the digital stories and field notes written in and around the digital storytelling workshop process, as well as follow-up interviews with workshop participants, the findings center on the ways that trauma has specifically shaped the participants' sexual and reproductive health experiences. The authors argue that digital storytelling serves as a critical narrative intervention, enabling participants to address prior trauma, bolster a sense of social support and solidarity, and potentially reframe stigma associated with their experiences.
Dr. Gubrium and colleagues conclude that a critical narrative intervention approach, as taken in the digital storytelling process, is one path forward for addressing health inequities and social inequality with marginalized young women. They write, "The process tapped into a broad range of written, visual, and perhaps most importantly, socially engaging activities that assisted participants with collaboratively unpacking their histories of trauma in a supportive space and developing social solidarity, while also developing digital stories that recalibrate the predominantly stigmatizing conversations about them as young women 'at risk' for pregnancy and motherhood, and collectively envisioning ways to move forward."
The researchers suggest a larger scale study is warranted to explore the ways that digital storytelling could be used to improve psychosocial and physiological outcomes with young marginalized women.
Their work was supported by the Eunice Kennedy Shriver National Institute of Child Health and Human Development [grant number 5R21HD075081-02].