The National Institutes of Health (NIH) has awarded Dr. Aston K. McCullough, a postdoctoral research associate at the University of Massachusetts Amherst School of Public Health and Health Sciences, a 2-year, $438,698 supplemental grant under the Research Supplements to Promote Diversity in Health-Related Research Program. A member of Dr. Catrine Tudor-Locke's physical activity and health lab in the department of kinesiology, Dr. McCullough is part of a team examining walking cadence as a measure of exercise intensity.
Dr. McCullough, who earned his PhD in kinesiology from Columbia University Teachers College, has dedicated his early career to studying human activity as an independent and interdependent phenomenon in relationship to health across the human lifespan. The new award will fund Dr. McCullough's ancillary study to help individualize cadence recommendations as well as better understand walking behavior and health outcomes in older adults aged 61 to 85 years.
"Walking is one of the most common forms of physical activity in older adults, and a crucial component of current physical activity recommendations is for adults to engage in at least 150 minutes of moderate to vigorous physical activity weekly," Dr. McCullough says.
Study participants will complete physical activity assessments by filling out questionnaires and submitting results from wearable sensors, in addition to undergoing a cardiopulmonary exercise test in the lab. After collecting the data with his team, Dr. McCullough will develop algorithms that can determine individualized metabolic costs associated with various cadences in older adults. These equations will then be used to determine how fast an individual should walk to reach target activity intensities.
Dr. Tudor-Locke, who recruited Dr. McCullough to join her research lab after meeting him at a research conference, says, "Besides looking for obvious content expertise in working with wearable technologies, I also highly value enthusiasm about learning, a strong collaborative spirit, and leadership qualities. Aston stood out with respect to each of these criteria from the moment I first met him. I spent time checking in with his colleagues and previous mentors and confirmed my instincts that Aston was an exceptionally gifted young researcher with an intense drive to continue growing both personally and professionally."
Though intensely motivated, Dr. McCullough also believes in taking a lighter approach to his research. "Our participants have a fun time with us in the lab, too. We approach it all together — laughing a good amount of the time. It's a lucky feeling."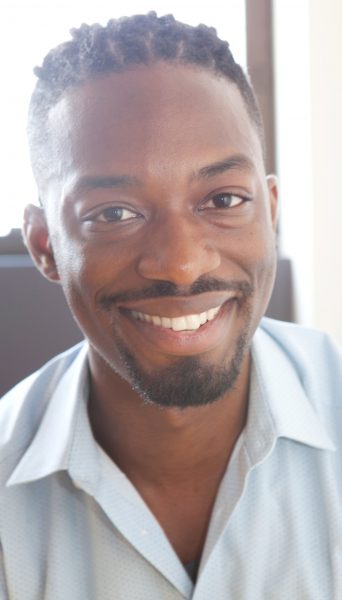 [Photo: Dr. Aston K. McCullough]