The Greenwall Foundation, which promotes bioethics research, has awarded Dr. Elizabeth Evans, assistant professor of community health education at the University of Massachusetts-Amherst School of Public Health and Health Sciences, a two-year, $128,164 grant to support her research, "Exploring shared decision-making as an ethical response to the opioid epidemic."
The shared decision-making approach is informed by ideas from public health ethics specifying that public health, when identifying public health threats and understanding the risks and benefits of ways to address them, has an obligation to communicate with and involve not only experts but the people affected by practice and policy, Dr. Evans notes.
She and colleagues plan to create a patient advisory council made up of a diverse group of patients with opioid use disorder and their family members and friends and convene it with clinicians, criminal justice leaders, policymakers and other community stakeholders. She will be recruiting advisory council members from towns in Hampshire and Hampden counties over the coming months.
This group will assess whether and how patients with the disorder want to be engaged in decisions. For example, whether they wish to enroll in medication-assisted treatment, or be told that this course is the best option, or whether they should be treated against their will. The council will also try to assess whether and how people with opioid use disorder should participate in decisions regarding how "big data" on users is collected, stored, shared, interpreted and used.
"Findings will inform the creation of policies and protocols that are respectful of patients' healthcare needs, preferences and values, while also empowering patients to work in partnership with others in determining how the opioid crisis should be addressed," Dr. Evans explains.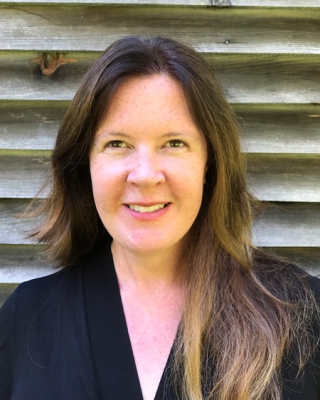 [Photo: Dr. Elizabeth Evans]
The opioid epidemic is a national public health emergency and has resulted in extraordinary numbers of accidental injuries, infectious diseases and premature deaths, contributing to a historically unprecedented shortening of American life expectancy, she said. Addiction medicine experts view opioid use disorder as a chronic health condition best framed in terms of chronic disease management and treated with long-term, even life-long medication-assisted treatment with drugs such as buprenorphine, methadone and naltrexone.
However, many patients prefer to use addiction treatment that does not involve medication because they believe that medication is merely "replacing one drug for another," and there is a social stigma with this. Others prematurely discontinue medication against medical advice, Dr. Evans points out.
"Patient treatment preferences are among the major reasons why only about 10 percent of people with opioid use disorder ever access medication-assisted treatment and, of those who do, many do not receive it long enough for it to be beneficial. It is in this context that newly formed multi-sectoral opioid task forces are taking extraordinary collaborative actions to engage vulnerable populations in medication-assisted treatment, resulting in a number of new bioethical dilemmas that have been given little or no consideration," she adds.
"We aim to generate timely and practical findings that will help stakeholders to interact with patients responsibly, engender public trust, and achieve an ethically sound balance between individual rights and social goods."