Dr. Jacqueline MacDonald Gibson, associate professor of environmental sciences and engineering at the UNC-Chapel Hill Gillings School of Global Public Health, has received a four-year grant from the National Science Foundation (NSF) to examine ways that public water infrastructure can be modified to better protect people during water-related natural and human-caused disasters.
The work is part of a $2 million, multi-institutional NSF project, Water and Health Infrastructure Resilience and Learning (WHIRL), led by Wayne State University, in Detroit, Mich.
The WHIRL project will study interactions between drinking water and public health systems, building on lessons learned during the continuing Flint, Mich., water crisis and during hurricanes and other national disasters.
Dr. MacDonald Gibson and colleagues will collaborate with American Indian Mothers Inc., a not-for-profit organization in Robeson County, N.C., serving the educational, health, social service, agriculture and cultural needs of American Indians living in North Carolina.
The research team intends to use Robeson County as a case study to determine ways to help water systems safeguard public health during disasters and other unforeseen system disruptions. Team members also will use machine learning methods to develop a prototype early-warning system that can alert water utility and public health officials about illnesses or other adverse health outcomes, such as an unexpected increase in lead poisoning in children, and about water system deficiencies that may be affecting public health.
"I am pleased," Dr. MacDonald Gibson said, "to be part of a team that can leverage routinely collected public health and water system data to design early-warning systems that can help water utilities and health officials prevent disasters, such as the one in Flint. We want to be better prepared to recover from hurricanes and other natural disasters."
Dr. MacDonald Gibson noted that centralized municipal water treatment and distribution systems arose from the field of public health in the late 19th century in an effort to combat infectious diseases.
"Over the course of the 20th century, however, these two systems diverged," she said. "The central objective of the new WHIRL project is to develop the science to spark reintegration of these systems to adapt to modern water and health challenges."
Ms. Beverly Collins-Hall, program director for American Indian Mothers Inc., said she was delighted to be part of the research team.
"This project gives us the opportunity to prevent water disasters in Robeson County, such as those that occurred after the recent hurricanes and from the spills of GenX," Ms. Collins-Hall said. "American Indian Mothers is looking forward to helping the research team with on-the-ground data collection and with outreach to Robeson County residents who are concerned about their drinking water."
Dr. Matthew Seeger, professor of communications and dean of the College of Fine, Performing and Communication Arts at Wayne State University, noted that the multidisciplinary team allows the ability to study the water systems from multiple perspectives.
"We learned the value of this in Flint, where changes in water quality impacted more than just the water distribution system," Dr. Seeger said. "Our team includes political scientists, sociologists, disaster researchers, epidemiologists and water engineers, giving us many tools for examining the complexities of water and health systems."
Dr. Seeger heads the Detroit-based project, along with Dr. Shawn McElmurry, associate professor of civil and environmental engineering at Wayne State.
Study data will include interviews with managers of water utilities and public health agencies. The research team also will administer a national survey to understand how well water and public health infrastructures can adapt to future challenges. Information gained from project partners and the national survey will be used to identify factors and develop models to enhance resilience of the two systems.
The project's overall goal is to promote access to cleaner, safer drinking water for all communities, including the socially and economically disadvantaged. Collaborations with the Water Research Foundation (WRF), National Association of County and City Health Officials (NACCHO), American Indian Mothers Inc. and others, will assist in conducting the study and translating research results to new practices and policies that reduce the burden of disease in vulnerable populations.
The project also will provide training in science, technology, engineering and mathematics (STEM) for students, including underrepresented minorities.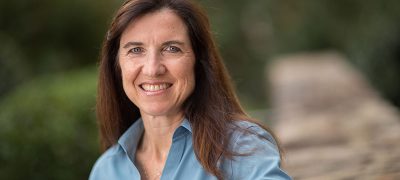 [Photo: Dr. Jacqueline MacDonald Gibson]
Read more: https://sph.unc.edu/sph-news/macdonald-gibson-receives-nsf-award-to-study-interdependency-of-drinking-water-and-health-systems/