Dr. Gary Rozier, professor of health policy and management at the University of North Carolina Gillings School of Global Public Health, has received the North Carolina Oral Health Equity Champion Award.
Presented by the North Carolina Oral Health Collaborative, a program of the Foundation for Health Leadership and Innovation, the award recognizes an individual who has made an extraordinary contribution to oral health in North Carolina.
"Gary Rozier has devoted his career to conducting research and working with policy makers to improve the oral health of children in North Carolina and throughout the United States," said Dr. Morris Weinberger, Vergil N. Slee Distinguished Professor of healthcare quality management and chair of the department of health policy and management at the Gillings School. "He has focused especially on ensuring access for socio-economically vulnerable children who might not otherwise be able to receive high-quality oral health care."
The award is particularly meaningful this year, as 2018 is the 100th anniversary of the establishment of North Carolina's dental public health program, the first in the nation, now known as the N.C. Oral Health Section in the North Carolina Department of Health and Human Services Division of Public Health.
"This year, we recognize contributions over a career that reflect the values of public health," said Dr. Jane Weintraub, adjunct professor of health policy and management at the Gillings School and Alumni Distinguished Professor of dental ecology at the UNC School of Dentistry. "Those values include elevating prevention, seeking to improve health at the population level, and a commitment to advancing evidence-based decision making to promote oral health equity."
Dr. Weintraub accepted the award on behalf of Dr. Rozier at a Dec. 13 ceremony at the N.C. Public Health Association.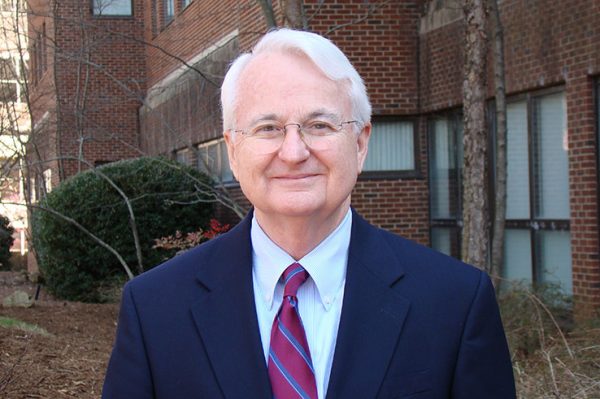 [Photo: Dr. Gary Rozier]