Dr. Jane A. Weintraub, adjunct professor of health policy and management at the UNC Gillings School of Global Public Health and Alumni Distinguished Professor of dental ecology at the UNC School of Dentistry, has been selected for the American Association of Public Health Dentistry (AAPHD) Distinguished Service Award.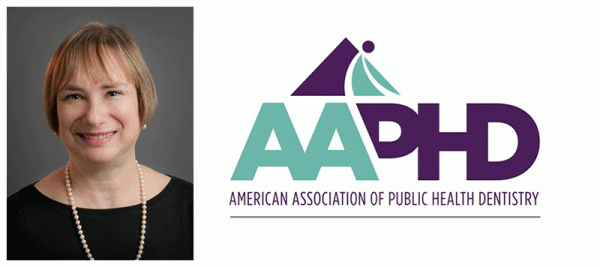 [Photo: Dr. Jane Weintraub]
The Distinguished Service Award recognizes excellent service in the field of public health dentistry.
Dr. Weintraub is only the second person in the organization's history to be honored with all three major awards presented by the AAPHD. She received the President's Award in 1998 and the Special Merit Award in 1999.
Widely recognized for her expertise in oral epidemiology, dental public health and clinic research, Dr. Weintraub also is known for her leadership in research to understand and prevent oral health disparities. Her groundbreaking research and public health efforts have led to the widespread incorporation of preventive services such as dental sealants and fluoride varnish into clinical practice.
Dr. Weintraub, a past president of the AAPHD and of the International Association of Dental Research's behavior sciences and health services research group, was a contributor to the Surgeon General's first report on oral health in May 2000. She has been honored for her research and dedication to her field through numerous publications and awards, including the International Association of Dental Research's H. Trendley Dean Distinguished Scientist Award in 2009. She was the first public health dentist to be awarded the American Dental Association's Norton M. Ross Award for Excellence in Clinical Research in 2010.
"We are excited that Dr. Weintraub will receive the Distinguished Service Award from the American Association of Public Health Dentistry," said Dr. Morris Weinberger, Vergil N. Slee Distinguished Professor of Healthcare Quality Management and chair of the Gillings School's department of health policy and management. "This is highest award offered by the major dental public health organization in the country and recognizes her many major contributions to dental education, research and policies that have contributed to better oral health."
Dr. Weintraub accepted her award at a ceremony during the National Oral Health Conference on April 15, in Louisville, KY.
"I am very grateful to the many talented and generous people who have mentored me in my career so that we can prevent disease and improve the oral health of as many people as possible," she said.
The AAPHD, founded in 1937 with the mission to provide leadership in ensuring optimal oral health for individuals and communities, develops and supports effective programs of oral health promotion and disease prevention.