Dr. Jessica Kruger, clinical assistant professor in the department of community health and health behavior at the University at Buffalo School of Public Health and Health Professions, has been appointed to the national Board of Directors for the Society of Student Run Free Clinics (SSRFC.)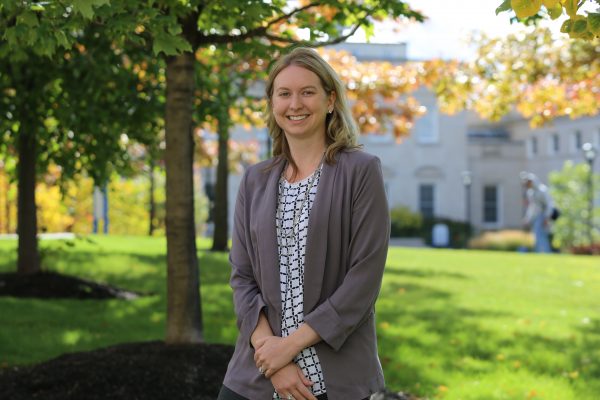 [Photo: Dr. Jessica Kruger]
As the first non-medical member appointed to the board, Dr. Kruger will help provide guidance and representation for the allied health professions, especially emphasizing the importance of public health in free medical clinics.
The SSRFC Board of Directors serves to ensure that the charitable purpose of the organization is met while providing continuity for the organization especially on financial matters. The board is made up of health professionals, recent graduates and current student leadership.
"I'm really looking forward to the National Conference in February where I will be traveling to Omaha, Nebraska to co-host a Hackathon," stated Dr. Kruger. "The goals of this event are to promote cross-clinic collaboration and sharing of ideas for improvement of student-run clinics. We hope this event will also increase confidence of student-run free clinic members in planning multi-institutional projects."
Dr. Kruger is a health educator whose research focuses on consumption and addictive behaviors, health behavior decision-making, and pedagogy in public health. She collaborates with a wide variety of community-based organizations and advises students at the Lighthouse Free Medical Clinic in Buffalo, New York. Dr. Kruger also serves as editor-in-chief of the Journal of Student-Run Clinics, an interdisciplinary peer-reviewed journal for research and descriptive reports regarding student-run clinics, where she continues to promote the importance of public health within free medical clinics. She also chairs the Publications Committee for the Society for Public Health Education (SOPHE).