A University at Buffalo researcher has received seed funding for a project in Uruguay that will help children around the world who are affected by poverty and exposure to toxic chemicals.
The project, "Scola-Exposome: Toward an Understanding of Patterns and Health Effects of Chemical Exposures Among Schoolchildren,"  will leverage an ongoing research study on chemical exposure in Montevideo, Uruguay.
"The study recruits children as they enter first grade and just embark on their scholastic journeys. The study is a step forward to a better understanding of how complex exposures affect children's health at an important point in their development," says Dr. Kordas. "We know that the first couple of years of school are critical for the development of social relationships and academic achievement."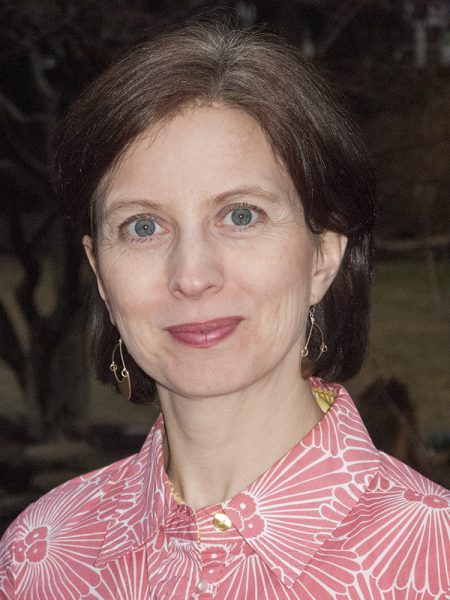 [Photo: Dr. Katarzyna Kordas]
An interdisciplinary research team will test the feasibility of a wristband that gathers data that can be analyzed for the presence of more than 1,500 toxic chemicals. They will compare the results to traditional urine and blood samples, which they also will collect.
The project has the potential to help millions of children worldwide who do not reach their developmental potential due to poverty and other disparities, including toxic chemical exposure. It also can improve the scientific community's understanding of the complex relationships among environmental factors that prevent healthy neurodevelopment, an important public health goal.
The project was funded by the RENEW Institute, is for $35,000 and will run through February 2019. It was one of three proposals selected to receive funding from the RENEW Institute, which is dedicated to solving complex environmental problems. "These research projects, led by the RENEW Institute, bring together interdisciplinary teams of investigators and develop innovative solutions to some of society's most difficult environment and energy challenges," says Dr. Venu Govindaraju, UB's vice president for research and economic development.
The project's principal investigator is Dr. Katarzyna Kordas, associate professor in the department of epidemiology and environmental health. Co-investigators include Dr. James Olson, UB distinguished professor in the department of pharmacology and toxicology and department of epidemiology and environmental health; Dr. Diana Aga, the Henry M. Woodburn Professor of Chemistry; Dr. Elena Queirolo, research scientist at the Catholic University of Uruguay; Dr. Jeffrey Miecznikowski, associate professor in the department of biostatistics; and Dr. Zia Ahmed, research associate professor with RENEW Institute.