A University at Buffalo student co-authored a commentary on an underage drinking study that appeared in the June issue of the journal Lancet Child & Adolescent Health. The study — led by researchers at Shandong University, China and titled "Alcohol use among young adolescents in low-income and middle-income countries: a population-based study" — showed a high level of variation in underage drinking among low- and middle-income countries. There were also variations by sex. The study's authors hypothesized that the variations in underage drinking could be due to contextual factors such as cultural beliefs, social norms, drinking age and legal barriers.
In their accompanying commentary, Dr. Sawitri Assanangkornchai, Dr. Athip Tanaree and Mr. Wit Wichaidit note that the study used data only from the most recent surveys, and thus "did not show temporal trend," and that "Other factors, such as the alcohol industry's marketing efforts through new platforms, such as social media, and taxation policy should also be considered."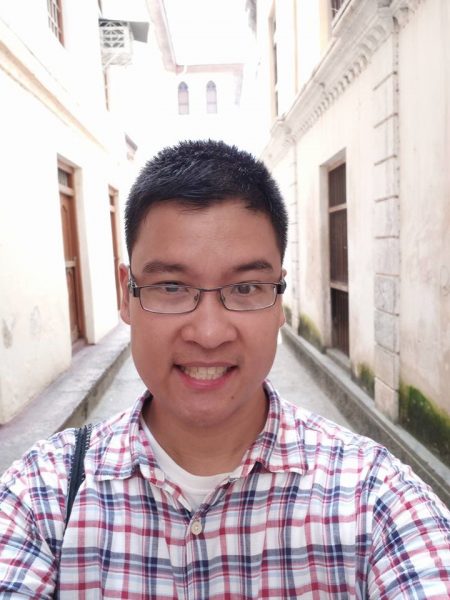 [Photo: Mr. Wit Wichaidit]
Currently, Mr. Wichaidit is a student in the epidemiology PhD program in the University of Buffalo School of Public Health and Health Professions (SPHHP). Dr. Assanangkornchai, the first author on the commentary, is professor in the epidemiology unit at Prince of Songkla University in Thailand, and was one of Wichaidit's former supervisors there. Dr. Tanaree is an associate professor in the department of medicine at Prince of Songkla University. Dr. Assanangkornchai was invited by Lancet Child & Adolescent Health to comment on the study, which she peer-reviewed.
"Underage drinking seems to be on the decline worldwide," Mr. Wichaidit said. "The trend seems homogeneous among high-income countries, but we do not know what this trend looks like in various low- and middle-income countries. The bigger question of why this decline is happening also remains unanswered. There is a popular belief that social drinking among youths is being replaced with social media, but there is no conclusive evidence of this in the literature."
Mr. Wichaidit is currently working on a paper with colleagues at Prince of Songkla University on the association between drinking and depressive experience among Thai adolescents. The paper will assess effect modification by age and sex.
He is also working on a paper with UB colleagues Dr. Greg Homish, associate chair and associate professor of community health and health behavior (SPHHP), and Dr. Kenneth Leonard, director and senior research scientist at UB's Research Institute on Addictions. That paper focuses on the association between mental disorders and intimate partner violence with effect modification by substance use disorders.