Dr. Norma A. Pérez, an alumna of The University of Texas Health Science Center at Houston (UTHealth) School of Public Health, has been elected president of Hispanic-Serving Health Professions Schools (HSHPS).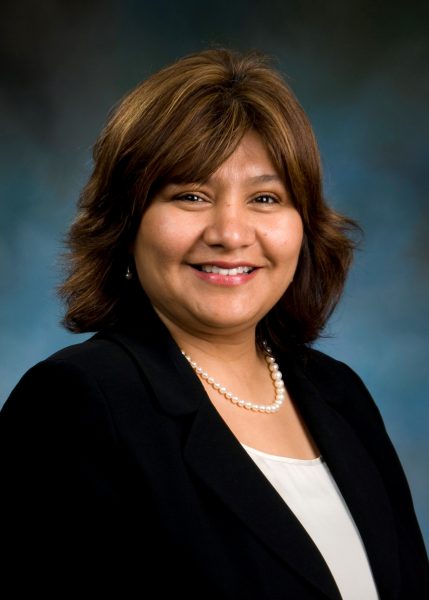 [Photo: Dr. Norma A. Pérez]
In a letter to HSHPS members, Dr. Pérez writes, "As the President of HSHPS, it humbles me to take up the reins of leadership and know that we as an organization of multiple institutions and multiple disciplines can contribute to the long-term rebuilding of these communities. Nationally and locally, health care institutions and their workforces face uncertain times and unknown changes. Our challenge, as we move forward with a new president, a new board of directors, and new infrastructure, will be to pursue our mission to strengthen the nation's capacity, to increase the Hispanic workforce, and advance the health of Hispanics."
A Houston native, Dr. Pérez earned an M.D. from the Universidad de Monterrey in 1992 and completed residency training in physical medicine and rehabilitation at the Universidad Nacional Autonoma de México in 1997. Dr. Pérez practiced as a licensed physiatrist in Mexico before returning to Houston to earn a DrPH degree in international and family health from UTHealth School of Public Health in 2006.
In addition to her position as president of HSHPS, she is director of the Hispanic Center of Excellence and School of Medicine Special Programs at The University of Texas Medical Branch at Galveston School of Medicine, where she is an assistant professor in internal medicine, geriatrics and preventive medicine and community health. Dr. Pérez is a member of The University of Texas System Women's Senior Leaders Network. One of her academic areas of interest is clinical Spanish for physicians in training.
HSHPS is a nonprofit, member-based organization which was established in 1996 in response to the U.S. President William J. Clinton's Executive Order 12900, "Educational Excellence for Hispanic Americans" and the U.S. Department of Health and Human Services' "Hispanic Agenda for Action: Improving Services to Hispanic Americans" initiative. HSHPS works to addresses the public health issues of providing quality and culturally competent healthcare to Hispanics living in the United States. HSHPS members include schools of medicine, public health, nursing, pharmacy, and dentistry.