Researchers with The University of Texas Health Science Center at Houston (UTHealth) School of Public Health in San Antonio and Community Information Now (CI:Now) have developed an interactive tool to help visually explore and analyze Bexar County demographic data, with funding support from The Health Collaborative and the Kronkosky Charitable Foundation.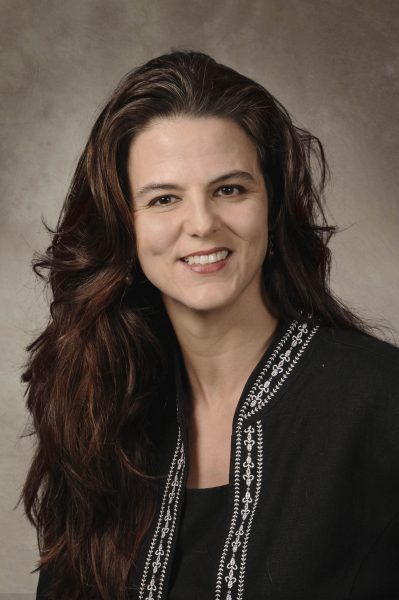 [Photo: Dr. Laura McKieran]
The tool, called the Viz-a-lyzer, allows users to view data such as housing affordability, income inequality, and teen birth rates by zip code and year, compared to Bexar County, Texas, and the United States. The Viz-a-lyzer's map, tables, line charts, and histogram are all linked to each other and interactive.
"The Viz-a-lyzer is primarily designed for staff at nonprofits and public agencies who need basic, trustworthy, recent data to inform their strategic plans, to make the case in grant applications, and add weight to their communications," says Dr. Laura McKieran, director of Community Information Now and associate professor in the department of management, policy, and community health at UTHealth School of Public Health in San Antonio. "Using our interactive maps, they can just export and drop the image into their grant application, annual report, or program/service fact sheet."
CI:Now is a nonprofit local data intermediary serving Bexar (San Antonio) and 11 surrounding counties in south-central Texas, near the U.S. – Mexico border. The organization's core staffing is contracted to faculty and staff at UTHealth School of Public Health in San Antonio. CI:Now's mission is to turn local data into information communities can use for planning, trending community change over time and measuring results.
New indicators and features will be added to Viz-a-lyzer several times a year.
For more info, visit: cinow.info/vizalyzer.