Dr. William Schaffner, professor of preventive medicine in the department of health policy and professor of infectious diseases at the Vanderbilt University School of Medicine was a recipient of the Stephen B. Thacker Excellence in Mentoring Award from the CDC's Epidemic Intelligence Service Alumni Association. Dr. Schaffner was recognized on April 24 during the opening plenary session of the 66th Annual EIS Conference in Atlanta. Since 1970, Dr. Schaffner has served as a mentor to 25 EIS Officers who were stationed at the Tennessee Department of Health. He is the longest continuously serving mentor for EIS officers in state assignments. His trainees have gone on to successful careers in public health in state health departments, federal health agencies and academia.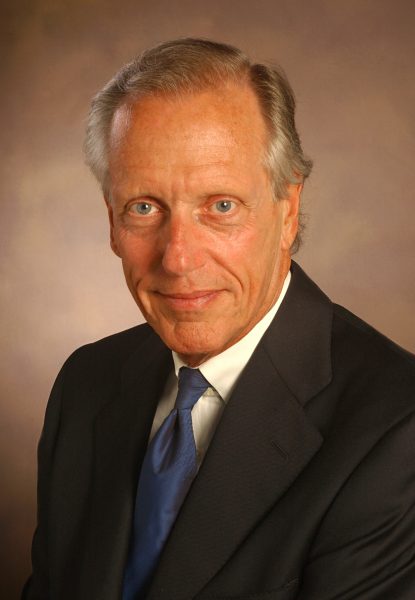 [Photo: Dr. William Schaffner]
The Award was established to honor the late Dr. Thacker, an EIS alumnus himself, whose enthusiastic devotion to training EIS officers was legendary. The Mentoring Award is bestowed each year at the EIS Conference to an individual who is an inspiration to the EIS community and who exhibits unwavering commitment to the EIS program, officers and alumni through demonstrated excellence in applied epidemiology training, mentoring and building public health capacity.
In other recent events, Dr. Schaffner was elected into the Tennessee Health Care Hall of Fame and received a Distinguished Service Award from the Tennessee Medical Association.