Dr. Donald Chi, associate professor of oral health sciences at the University of Washington and adjunct associate professor of health services at the University of Washington School of Public Health, has been named Pediatric Dentist of the Year by the American Academy of Pediatric Dentistry (AAPD).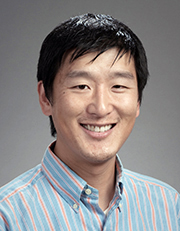 [Photo: Dr. Donald Chi]
The award recognizes Dr. Chi's significant contributions to the dental profession and to the specialty of pediatric dentistry through research. He will receive the award at AAPD's annual meeting in May.
Dr. Chi's recent research includes the first long-term study of dental health aide therapist utilization, which he based on data collected from 2006 to 2015 in Alaska's Yukon-Kuskokwim Delta. Published in January in the Journal of Public Health Dentistry, his study found that greater access to culturally appropriate dental education and services in Alaska resulted in more use of preventive dental services and fewer extractions among adults and children.
Dr. Chi holds a DDS (Doctor of Dental Surgery) degree from the UW and a PhD in health services research from the University of Iowa. He has published more than 100 peer-reviewed manuscripts, abstracts and book chapters. His wide-ranging research interests include access to dental care services, Alaska Native pediatric oral health disparities, oral health of low-income children with special health care needs, and the relationship between medical and dental care utilization.
He is the first dentist and UW faculty member to be named a William T. Grant Foundation Scholar, and in 2013 he received the International Association for Dental Research Colgate Community-Based Research Award for Caries Prevention and the Bengt Magnusson Memorial Prize in Child Dental Health from the International Association of Pediatric Dentistry.
Learn more about Dr. Donald Chi.