On the island of Lihir in Papua New Guinea, researchers made a massive effort to wipe out an infectious disease called yaws. They used a single round of antibiotic treatment followed by targeted treatment programs – a strategy recommended by the World Health Organization (WHO).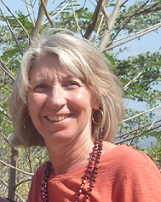 [Photo: Dr. Sheila Lukehart]
In a new study published online February 7 in The Lancet, researchers challenge the long-term efficacy of the approach and reveal that it failed to achieve sustainable disease elimination in the high-endemic community. Senior author Dr. Sheila Lukehart, a professor of medicine and global health at the University of Washington, says a key takeaway is the development of antibiotic resistance after a single round of treatment with azithromycin. The new findings provide the first evidence of emerging drug resistance in yaws bacteria.
"Growing levels to azithromycin, if extensive, would mean that the approach of mass treatment with a single oral dose of antibiotic would no longer be possible," Dr. Lukehart said. "It will jeopardize the eradication program." Dr. Lukehart is a professor in the department of global health, which bridges the UW Schools of Public Health and Medicine.
Yaws is caused by the bacterium Treponema pallidum, subspecies pertenue, closely related to the bacterium that causes syphilis. Today, almost 90 million people live in endemic regions such as tropical parts of Africa, Asia and the Pacific islands. The infection manifests in disfiguring skin ulcers, mostly in children under 14, and is spread by skin-to-skin contact. If left untreated, it can become a chronic disease and lead to severe bone deforming lesions.
In 2012, the WHO rolled out a new plan to eradicate the disease by 2020 using a single dose of an inexpensive oral antibiotic called azithromycin, followed by targeted treatments.
Between April 2013 and October 2016, researchers administered the antibiotic to 84 percent of residents on the island community. The effort dramatically reduced active yaws prevalence from 1.8 percent to a low of 0.1 percent at 18 months. But after two years, the infection began to re-emerge, rising to 0.4 percent at 42 months. Seventy percent of the new yaws cases were found in individuals who had not received the mass treatment. At 36 and 42 months post-treatment, five cases of active yaws, all from the same village, were resistant to azithromycin.
In this new analysis, all residents of the island community were followed for an additional 30 months between April 2013 and October 2016. Every six months, molecular testing was used to detect Treponema pallidum to confirm the prevalence of active disease and to monitor the emergence of resistance to azithromycin. The researchers also used genotyping to differentiate between indigenous and imported cases. The samples were processed at the Lukehart Lab at Harborview Medical Center.
"Our findings highlight the importance of treating every person in a community to be sure of targeting all latent infections," said lead author Dr. Oriol Mitjá from Lihir Medical Centre on Lihir Island.  "Doing multiple rounds of mass treatment may be necessary to eliminate yaws."