Researchers at the Brown School at Washington University in St. Louis used a newly constructed building at the school to study how it affected physical activity by those who use it. Results were mixed, but provided a useful basis for a tookit to measure the effects that a deliberately designed environment can have on physical activity, the environment and collaboration.
Dr. Amy Eyler, associate professor at the Brown School, said the construction of a new building at the school in 2016 presented the opportunity for a "natural experiment," one in which a change in the environment had the potential to affect health outcomes.
"Hillman Hall was built to be healthy," Dr. Eyler said of the new building. "Architects were purposeful in creating an environment that would enhance physical, mental and social health," as well as a space that was environmentally sustainable and fostered collaboration. For example, in Hillman, people were encouraged not to have waste bins or printers in their offices, forcing people to walk down the hall to print or throw something away.
Dr. Eyler and other researchers used accelerometers to measure physical activity before and after the building opened, and surveyed the building's employees. They found an increase in steps and other physical activity that came with the new building.  Other factors may have been responsible, so the increased activity couldn't be tied solely to the building.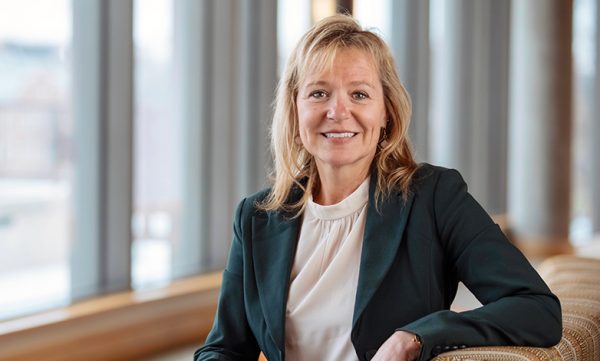 [Photo: Dr. Amy Eyler]
"This was one of the first studies of its kind with this methodology," Dr. Eyler said. "It can inform future studies on best design practices for increasing physical activity."
The study was published online in March in the Journal of Physical Activity and Health.