Improving and increasing affordable housing in St. Louis could reverse the metropolitan area's historic segregation, which has had severe health consequences, according to a new report from the Brown School at Washington University in St. Louis.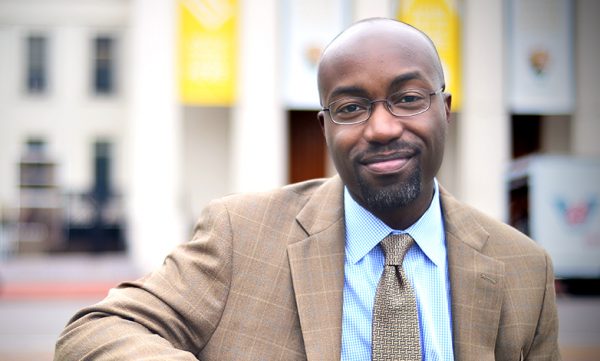 [Photo: Dr. Jason Purnell]
"Segregation in St. Louis: Dismantling the Divide" builds upon previous research from the May 2014 study, "For the Sake of All: A report on the health and well-being of African Americans in St. Louis and why it matters for everyone".
In that report, researchers focused on the social determinants of health in the St. Louis region and found as much as an 18-year difference in life expectancy among ZIP Codes less than 10 miles apart. The report found residents in highly segregated, impoverished African-American neighborhoods had significantly shorter average life expectancies than neighborhoods that were predominantly white and wealthier. Unemployment, low educational achievement, poor access to nutritious foods and other neighborhood services, and poverty were all tied to poorer health outcomes for African Americans in St. Louis.
The new report focuses on housing. It was produced by the Washington University initiative, For the Sake of All, and six St. Louis partners working in health, law, fair housing and community investment. Its recommendations include:
Using an Affordable Housing Trust Fund to strengthen neighborhoods.
Helping low-income families buy homes through a "Greenlining" fund.
Reforming tax incentives to focus on development in disinvested neighborhoods.
The report links the St. Louis region's long history of race-based, inequitable housing policy to poor health outcomes, limited opportunity, and decreased well-being among African Americans.
"It is not a pretty history, and we continue to live with its effects. Indeed, the region continues to use tools that exclude," said Dr. Jason Purnell, associate professor at the Brown School and director of For the Sake of All. "It took decades of very bad policy to create this systemic inequity. But we can begin to reverse it with better policy focused on inclusion and opportunity for all."